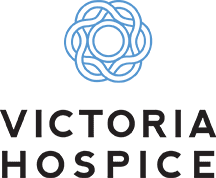 Play an important role in Victoria Hospice, a leader in providing quality end-of-life care for more than 40 years. A proud partner of Island Health, we are a registered charity. Donations fund almost half of our annual operating costs and are critical for the ongoing operation of our programs and services. In 2020, Victoria Hospice was named Canada's Top Health Charity by Maclean's Magazine.
Reporting to the Chief Operating Officer (COO), the Director of Education and Research facilitates excellence in hospice palliative care practice across all Victoria Hospice programs through education, evaluation, knowledge translation, research and broad collaboration.
As the Director of Education and Research, you will ensure there is a plan and framework for education and research including a strategic focus, partnerships, funding and applicability of all undertakings. You will work closely with internal and external stakeholders to enhance and promote quality end-of-life care within Victoria Hospice and at the regional, provincial and national levels.
As the ideal candidate, you have experience in the management of education, academic research or healthcare/palliative care. A doctorate or master's degree is preferred. We are values-driven and strive to advance our mission of quality palliative and end-of-life care for all. You share these traits as a forward thinker with a genuine interest our mission.
The position is 37.5 hours per week and includes a full benefits package including pension and opportunities for professional development and growth.
Click Here for the full job description
Application process: Please submit a resume and cover letter to careers@VictoriaHospice.org.
This posting will be opened until filled. While we thank all applicants, only those under consideration for the position will be contacted.