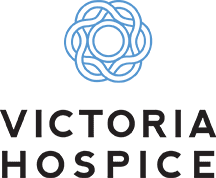 Play an important role in a growing organization that has been a leader in providing quality end-of-life care for 40 years. A proud partner of Island Health, Victoria Hospice is a registered charity – donations fund almost half of our annual operating costs and are critical for the ongoing operation of our programs and services. Victoria Hospice was recently named one of Canada's Top 100 charities for 2020 by Maclean's Magazine.
Reporting to the Chief Financial Officer (CFO) the Accountant is responsible for the accounting activities of the Victoria Hospice Society, which include operating, capital, investment, fund accounting and inter-company transactions. This exciting full-time role has a broad scope, supporting all financial and administrative functions of a large charity.
The Accountant develops, recommends and implements new accounting methods and procedures such as financial control procedures; performs complex reconciliations of the general ledger and other designated ledgers and records; carries out related general accounting functions according to the standards and procedures of the department; researches, analyses and prepares related reports as required; and participates in special projects as assigned.
The ideal candidate has a post-secondary education in a recognized accounting program and/or degree in Commerce, Health Administration, or related discipline (CPA designation preferred). A minimum of three years recent related experience in financial control in a computerized accounting environment, or an equivalent combination of education, training and experience is required. Experience in a non-profit registered charity environment and/or a large governmental organization is beneficial but not mandatory.
The successful candidate will be enthusiastic, self-motivated and detail oriented with effective interpersonal skills and a genuine interest in Victoria Hospice's mission. The position is 37.5 hours per week with occasional overtime as required. In addition to a full benefits package, including pension, professional dues and training to satisfy CPD credits will be paid.
Qualified applicants are invited to submit a detailed resume and cover letter. While we thank all applicants, only those under consideration for the position will be contacted.
Cover letters and resumes can be sent to: careers@victoriahospice.org
Any further questions can be directed to Wayne Powell, CFO, Victoria Hospice Society: Wayne.Powell@victoriahospice.org
---
Click here for the full job description.