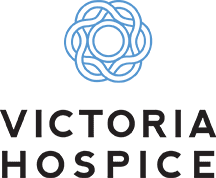 Join a dynamic and growing organization that has been a leader in providing palliative and end-of-life care for 40 years.
Job Opportunity: Assistant to the Nursing and Medical Directors
As the Assistant, you will work as part of an interdisciplinary team fulfilling a variety of clerical and administrative duties related to the successful operation of a clinical healthcare environment.
Job Summary:
Reporting to the Directors of Clinical Services (Nursing and Medical Directors), the Assistant provides office and administrative support including meeting coordination and support, electronic and paper-based document creation, file management, equipment and supply management, scheduling, provider billing, and financial data entry. The Assistant acts as the first contact for clinical complaints and inquiries, an interdepartmental liaison, and is responsible for creating documents, reports, clinical forms, and correspondence. Performs other related duties as assigned or required.
Skills and Abilities:
The ideal candidate is skilled and experienced in administrative oversight, coordination, and scheduling. They possess strong communication skills and a professional manner when interacting with internal and external stakeholders. Must be able to work effectively as part of a team and independently, with initiative and strong problem-solving abilities, and be committed to the values of Victoria Hospice.
Click Here for a full job description.
How to apply:
Please send a resume and cover letter to Tracy Stone, Director of Nursing Services at tracy.stone@viha.ca with the subject line Assistant to the Director of Nursing and Medical Director.
Victoria Hospice is an equal opportunity employer. Applications will be considered as received and only applicants selected for interviews will be contacted.