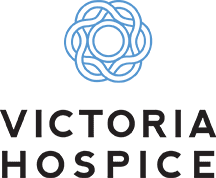 Victoria Hospice has a 40-year history as a leader in quality palliative and end-of-life care, in Greater Victoria and across Canada. As Medical Director, you will act as a mentor, leader, and change agent for Victoria Hospice to ensure quality medical palliative care.
You will collaborate with staff, families, and academic institutes to help establish research programs while conducting research relevant to palliative care. This role establishes and maintains liaisons with BC Health Authorities, Universities and Programs while serving on a variety of joint care teams and committees to promote and integrate the hospice philosophy, growing clinical partnerships, all while advocating for Victoria Hospice.
As Medical Director, you will be a part of Victoria Hospice's dedicated Interdisciplinary Senior Leadership Team (SLT) which includes a Director of Nursing, Education and Research, Fund Development, and Psychosocial Services.
---
Click here for the full job description and details on how to apply.
*Please note, this is a joint-FTE with Island Health, Victoria Hospice, and BC Cancer. Please read the job description for more details.