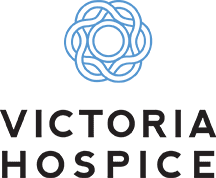 Play an important role in a dynamic organization that has been a leader in providing quality end-of-life care for 40 years. A proud partner of Island Health, Victoria Hospice is a registered charity. Donations fund almost half of our annual operating costs and are critical for the ongoing operation of our programs and services. In 2020, Victoria Hospice was named Canada's Top Health Charity by Maclean's Magazine.
Victoria Hospice is currently looking for multiple nursing positions to provide care to our patients and their families.
Click the title on the drop-down menus to learn more.
Nursing Unit Assistant

Reporting to the Director of Nursing or designate and under general supervision, the Nursing Unit Assistant performs a variety of clerical duties related to the operation of Victoria Hospice's patient care area. This includes duties such as acting as a communication link for the unit by transcribing and processing physician orders, communicating with other departments and hospitals, coordinating patient appointments, arranging patient tests and receiving results, receiving and directing visitors and telephone answering. Assembles and maintains patient charts and performs keyboarding and data entry responsibilities.

The ideal candidate has their Grade 12 education, medical terminology and graduating from a recognized Nursing Unit Clerk program plus one year's recent related experience or an equivalent combination of education, training, and experience.

Click here for the full Job Description.

Application process: Please submit a resume and cover letter to Tracy Stone, Director of Nursing Services, Victoria Hospice. These postings will be opened until filled. While we thank all applicants, only those under consideration for the position will be contacted.

*Please note that additional application process may be required following screening

Licensed Practical Nurse (LPN)

Under the direction of the Director of Nursing Services and in collaboration as a member of a multidisciplinary team, the Licensed Practical Nurse, Full Scope performs assessments, plans and provides personal care, and performs nursing procedures. The Licensed Practical Nurse, Full Scope, operates in accordance with the competency guidelines and full scope of practice within the Standards of Practice as outlined by the BC College of Nursing Professionals, and according to agency operating policies and standards and unit-specific protocols.

The ideal candidate is registered with the BC College of Nursing Professionals as a practicing LPN registrant.

Click Here for the full job description.

Application process: Please submit a resume and cover letter to Tracy Stone, Director of Nursing Services, Victoria Hospice. These postings will be opened until filled. While we thank all applicants, only those under consideration for the position will be contacted.

*Please note that additional application process may be required following screening

Registered Nurse

Reporting to the Director of Nursing Services, the Registered Nurse plans and provides direct nursing care to patients at Victoria Hospice in accordance with Victoria Hospice's philosophy, competency guidelines, policies, and the C.R.N.B.C. Standards for Nursing Practice in British Columbia.

The ideal candidate is registered with the BC College of Nursing Professionals as a practicing RN registrant. Up to two (2) years recent, related experience depending on the clinical setting.

Click Here for the full job description.

Application process: Please submit a resume and cover letter to Tracy Stone, Director of Nursing Services, Victoria Hospice. These postings will be opened until filled. While we thank all applicants, only those under consideration for the position will be contacted.

*Please note that additional application process may be required following screening