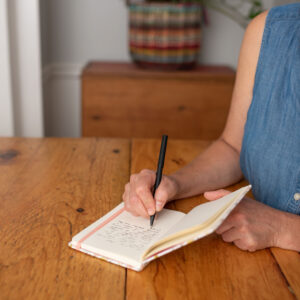 Did you know that the writing process, specifically journaling, can be a very effective tool for working through grief? This Fall Journal Group, facilitated by a Victoria Hospice Bereavement Counsellor, is a 7-week support group focused on bereavement following the death of a loved one.
If you are someone who is grieving, and you have an interest in learning more about journal writing, you may be interested in our Fall Journal Group. We provide a safe space for participants to access and explore their experience with grief. No writing experience is required to participate – just an interest in writing.
Dates: Nov. 5 through Dec. 17, inclusive
Time of sessions: Fridays, 10 am – 12 pm (the first week will run until 12:15 pm)
• Fee: $140 for 7 sessions
• Limited number of participants
• Please register no later than October 29th at noon to reserve your spot
• A commitment to attend all the sessions will enhance the value gained from the group
• Group held online using Zoom platform (must have access to a device that can have a Zoom account and has a microphone and camera).
Register by contacting our email at Hospice.Bereavement@viha.ca or by calling our office number at 250-519-3040.
If finances are an issue for you, please speak with us. Bursaries may be available.
---