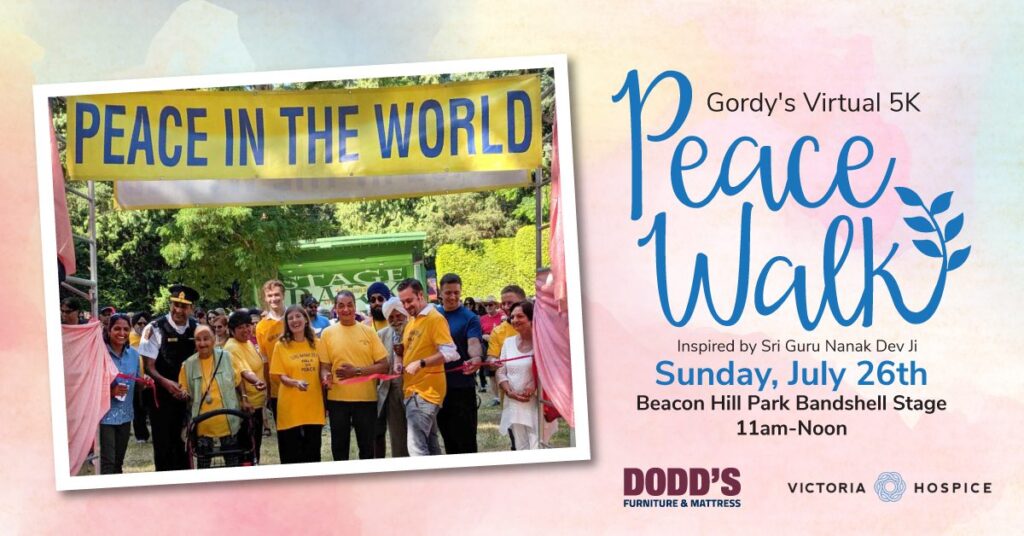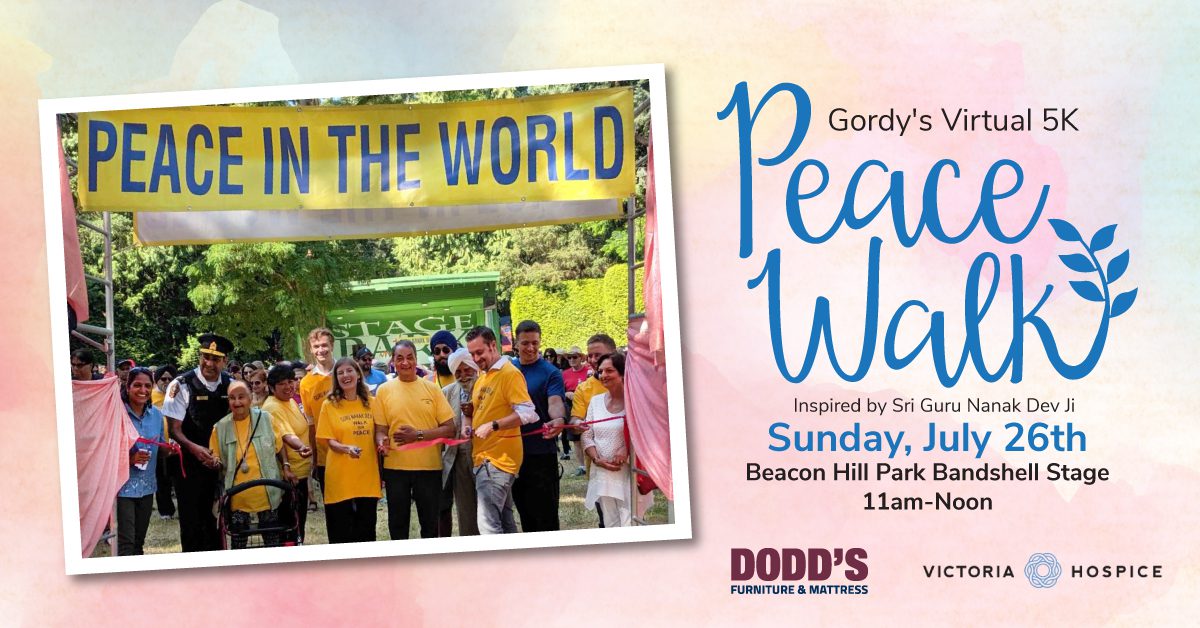 In light of the on-going health risks associated with Covid-19, this year's gathering at Beacon Hill Park in support of Victoria Hospice has been postponed to 2021.
However, you can still show your support by joining the virtual 5k Gordy Dodd Peace Walk Facebook Event.
The walk is inspired by Sikhism founder Siri Guru Nanak Dev Ji, he walked thousands of kilometres through Asia – from Burma to Iraq and North India to South India. Throughout his travels, he preached a wonderful message of peace and love to everyone regardless of caste, religion or gender.
Over the past decade, Gordy Dodd's Annual Walk for Peace has raised over $50,000 for Victoria Hospice.
How to show your support: We are grateful for Dodd's Furniture collecting donations for Victoria Hospice. Stop by their showroom at 715 Finlayson St. to make a donation or donate online below.

How you can participate: RSVP on our Facebook Event. Then, anytime between now and Sunday, July 26th, head out for your own walk for peace! Any route will do, but you can follow the previous year's route below: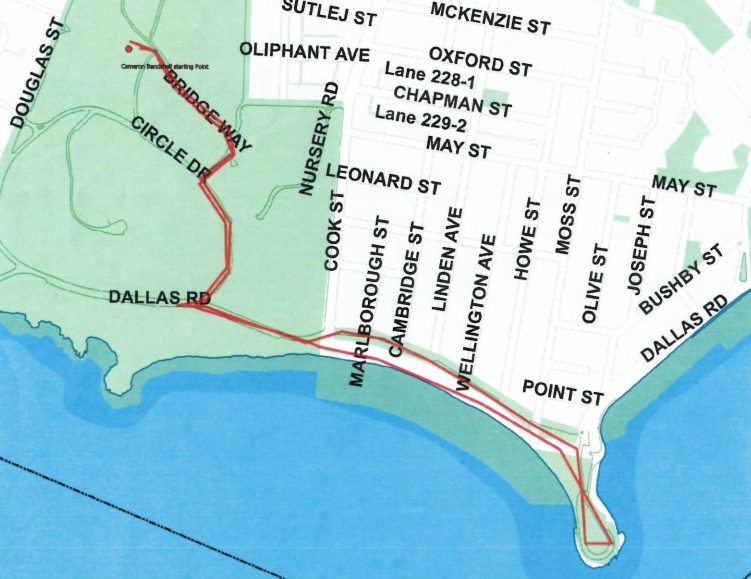 Make a donation today