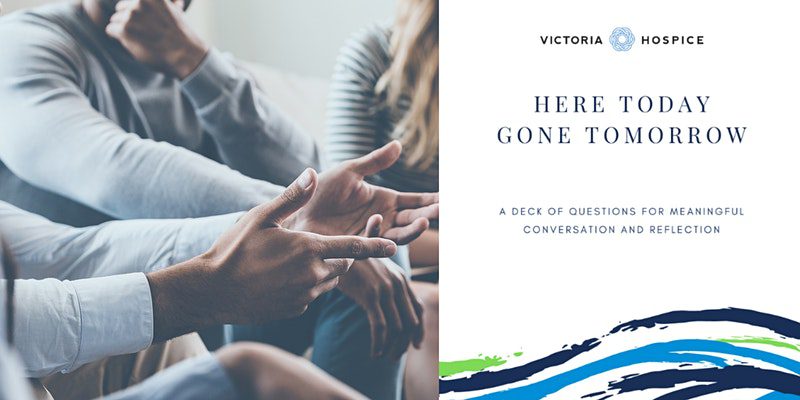 Here Today, Gone Tomorrow is a conversation game around living, dying, and what matters most. Conversations about death can be difficult to approach but we know that these discussions are important and necessary for clarifying values, wishes, and goals about care and end-of-life care.
Victoria Hospice Society would like to welcome community members to our online, facilitated game featuring its very own Here Today, Gone Tomorrow cards. This card deck is an easy, safe and sensitive way to reflect on what matters most in your life. Join Victoria Hospice Education and Research Facilitators to engage in important discussions in a supportive environment.
Date: Thurs. May. 19
Time: 2:30 pm – 4:00 pm
Location: Online event
Click here to register.