Twenty-six years ago, Tarj Mann, an avid golfer, got together with twelve of his close friends to organize a golfing weekend away in Courtenay, B.C. They aptly named their trip "The Mountain Golf Tournament" and ended up having such a great time, the weekend tourney became an annual event!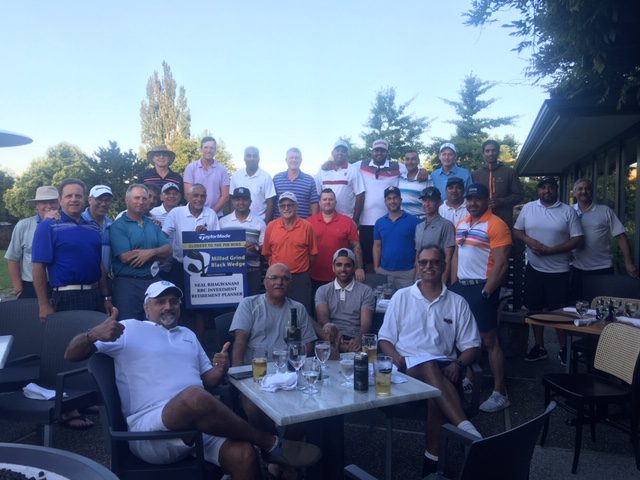 In 2010, a close friend of Tarj's, and a fellow Mountain Golf Tournament organizer, Paul Sekhon was battling cancer. As he was sick and not able to travel too far from home, the group decided to relocate the tournament down island to Victoria, so they could be closer to Paul, and so he could attend the tournament and visit with everyone. Unfortunately, a few months later, the friends received a call that Paul was in the care of Victoria Hospice, with only a few weeks left to live.
This year, the Mountain Golf Tournament is in its 11th year as a fundraiser; the group will be playing at 3 different golf courses within Victoria over 3 days to fundraise for end-of-life care and support within the community. "The tournament is an opportunity to come together to remember and honour our friend, Paul, and to support Victoria Hospice," says Tarj.
Since 2011, the Mountain Golf Tournament has raised over $34,000 for quality and compassionate end-of-life care in our community. Thank you Tarj, and all of the participants and supporters of the Mountain Golf Tournament!
Please see the donation link below to donate to this year's tournament: