Palliative Care Pharmacy Course – Online, Self-paced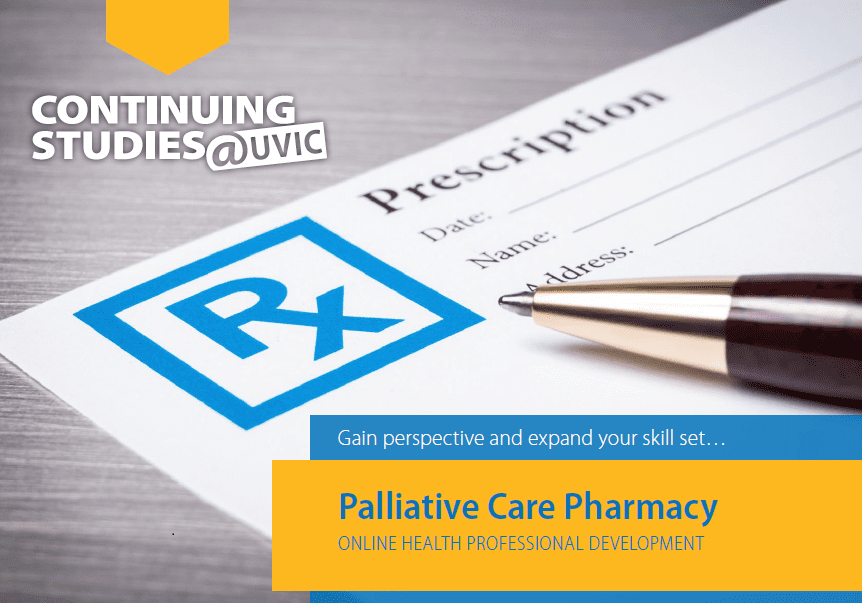 3 February – 17 March, 2023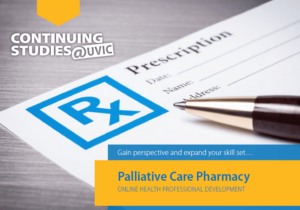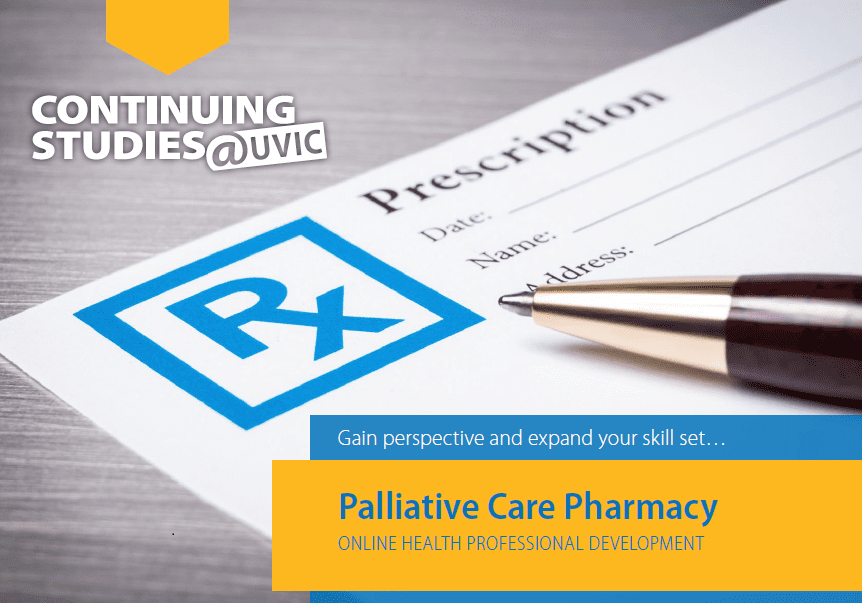 Pharmacists are integral members of the multi-disciplinary team delivering palliative care to those facing life-threatening illness, including at the end of life. As more patients wish to remain at home for the end of life, pharmacists are increasingly called upon to contribute expertise in palliative care pharmacy outside of institutional settings.
This 6-week online asynchronous course is developed in partnership between Victoria Hospice and Continuing Studies at the University of Victoria. It is specially designed for pharmacists who work with palliative care patients, their families, health and community care nurses, and general practitioners, and takes approximately 4-6 hours of study per week.
The Canadian Council on Continuing Education in Pharmacy has accredited this course for 18 CEUs.