Connecting with Our Community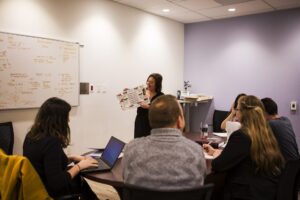 Whether you are facing a life-limiting illness, a caregiver for someone who is, or planning for the future, Victoria Hospice is here to support you and equip you with the knowledge you need.
On this page, you will find upcoming events and workshops on death and dying, end-of-life care and planning, along with helpful resources to use at your leisure.
What's New?
Article: Victoria Hospice Hosts 'Death over Dinner' Event
Report released: Life, Death and Dignity Community Discussion
Upcoming Events
Introduction to Advance Care Planning
We plan for birthdays, weddings, and even dinner – so why don't we plan our health care?
What health care decisions are made when you are no longer capable of making them yourself? Who acts as your Representative or Substitute Decision Maker? What are your values, wishes and beliefs?
Learn about these terms, what they mean and how to answer them in the workshop.
April 14 & 20: Click here to register
June 20 & 27: Click here to register
---
Here Today, Gone Tomorrow – Conversation Game
May 19, 2022
Victoria Hospice Society would like to welcome community members to our online, facilitated game featuring its very own Here Today, Gone Tomorrow cards. Here Today, Gone Tomorrow is a conversation game around living, dying, and what matters most.
Click here to register
---
Host your own workshop: Victoria Hospice offers public workshops and events that can be tailored to you and your organization. For more information, email Annie Do, Communication and Engagement Facilitator at Victoria Hospice.
Past Education and Research Events hosted by Victoria Hospice
Life, Death, and Dignity – A three-part community discussion.
Hello Game – A Conversation game on what matters most, death and dying.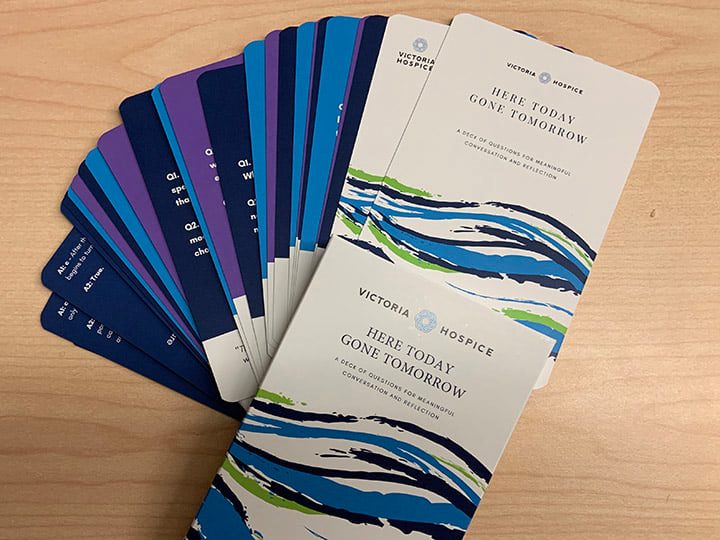 Conversation Game
Victoria Hospice has launched our own card-based conversation game called Here Today, Gone Tomorrow. Find out more details and pick up your copy!
Resources
Advance Care Planning Videos
Reports
Life, Death, and Dignity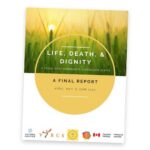 The Life, Death, and Dignity community discussion series was a collaborative project including Victoria Hospice, This is Table Talk and the Victoria Immigrant and Refugee Society and Centre.