You Can Make a Difference
Volunteers are an integral part of our circle of care, supporting programs and services to ensure patients and families receive quality end-of-life care and support. It takes a special person with strong skills and abilities to become a hospice volunteer, and we're lucky to have such a dedicated team of them.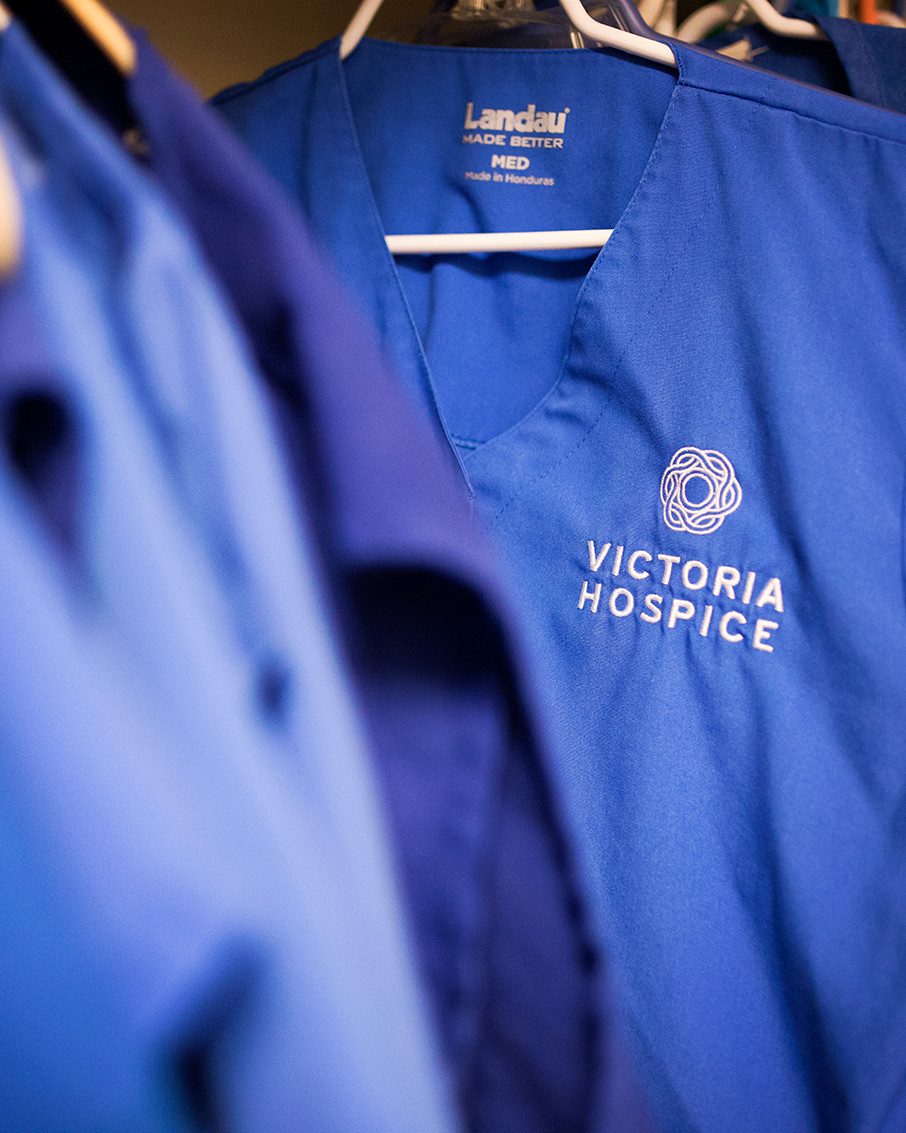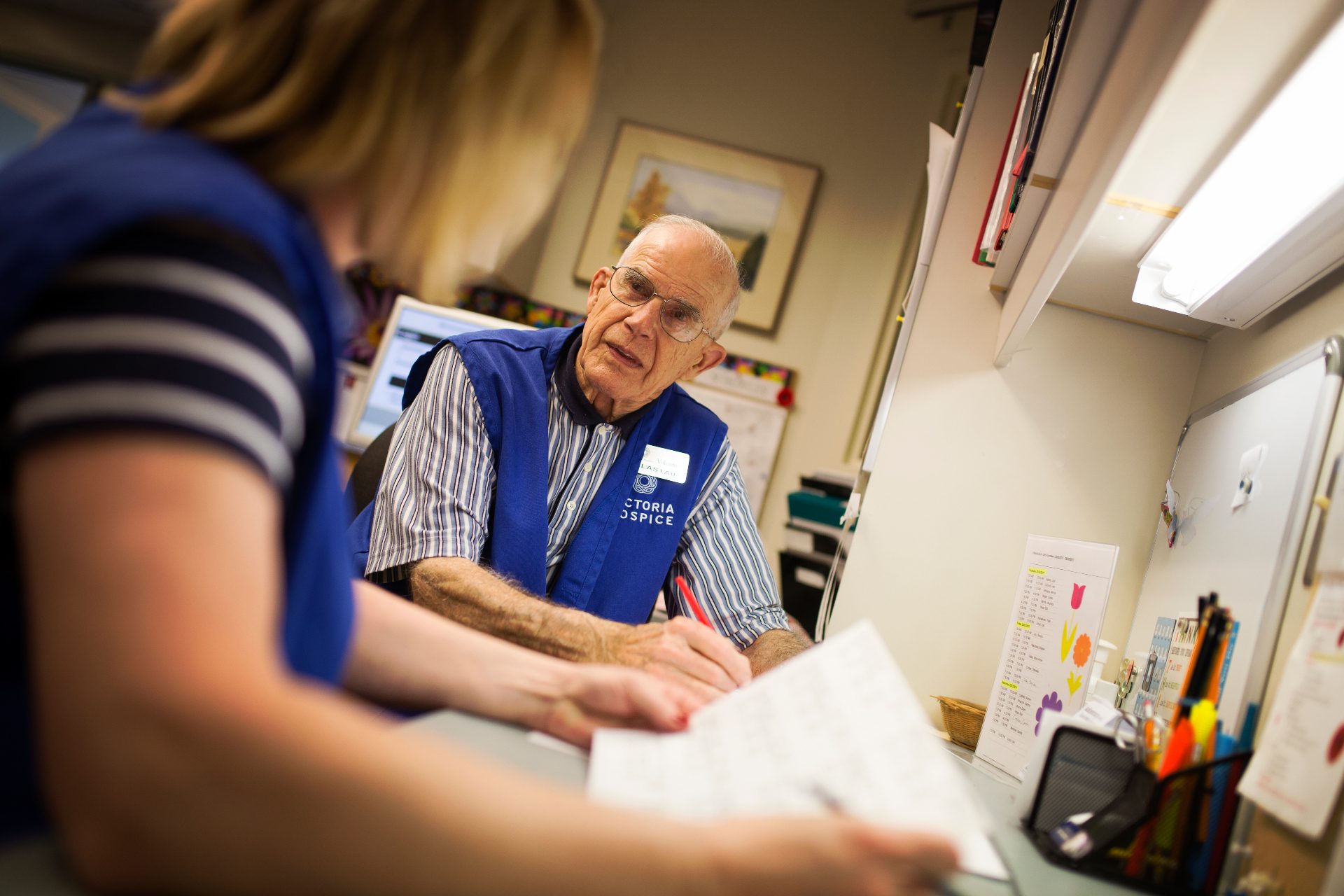 COVID-19 Notice
In response to guidelines set by the Provincial Health Officer, we have currently halted volunteer services on our unit. We are also not accepting volunteer applications at the time.
Our staff, patients, and their families miss our volunteers and look forward to welcoming them back to our unit when the time permits.
How to Apply
Attend an Information Session
If you are interested in volunteering at Victoria Hospice, the first step is to attend an information session.
Our information sessions are held in the Woodward Room, Begbie Hall at the Royal Jubilee Hospital. Learn more about the opportunity of volunteering on our unit.
Upcoming Information Sessions
In response to the COVID-19 pandemic, we have made the decision to postpone volunteer information sessions for the time being. Thank you for your interest and we look forward to offering these sessions when it is safe to resume.
Submit an Application
At the information session, you can fill out an application to volunteer at Victoria Hospice.
If accepted, you will be asked (at no cost), to complete a 36-hour training course in-full, complying with the influenza protection policy (flu shot or mask during the flu season), and other opportunities for learning, enrichment, and support.
To maintain the high quality of our volunteer program, we place a great deal of care and attention on volunteer intake, training, and ongoing support.
---
Volunteering on our Unit
Victoria Hospice relies upon many dedicated volunteers sharing their time and diverse skills. Caring and compassionate individuals enhance the quality of care to patients and their families on our 17-bed unit at Richmond Pavilion. Screening and training are required. Some duties may include:
---
Other Ways to Volunteer
We have many volunteers supporting Victoria Hospice in the community at events and through group activities and workshops.
Bereavement Services
Volunteers aid recently bereaved clients through scheduled contacts, as well as support groups.
For more information, please contact Victoria Hospice's Community Support Centre at 250-516-3040.
Fundraising Events
Volunteers assist with our annual awareness-raising and fundraising events such as Celebrate-a-Life, Hike for Hospice, and more.
For more information, please contact Victoria Hospice's Fund Development office at 250-519-1744.
---
Questions?