40 Years of Victoria Hospice, 40 Years of Compassionate Care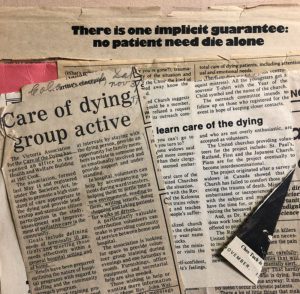 2020 marks Victoria Hospice's 40th Anniversary of providing palliative and end-of-life care and greater Victoria.
We would not be here without the amazing community that has supported us these 40 years, from families, friends, staff, and generous community members, we wan to hear from you!
Share what Hospice means to you by filling out the form below.
We would love to hear from you on what Victoria Hospice has meant to you and your family. Fill out the form below to share your story.