Community events are great ways to turn your passions and creative ideas into charitable giving. From bottle drives to golf tournaments, they can be anything that is a good fit for you, the organizers, and participants. The fundraising possibilities are endless!
Here's how you can get started
Brainstorm ideas! Do you have a hobby or an interest that sparks your joy? Harness that enthusiasm and imagine how you could create a fundraising event from an activity you love.
Set a goal. Whether you'd like to raise $100, $1,000, or $10,000, every donation makes a big difference.
Connect with us. We're here to support you.
Meet fundraisers who inspire compassion in our community.
Heather McEwen
What is your community event?
Great Big Garage Sale for Hospice
Why Victoria Hospice?
My dear friend, Julie, died at Victoria Hospice, I wanted to honour her, and the care Julie received.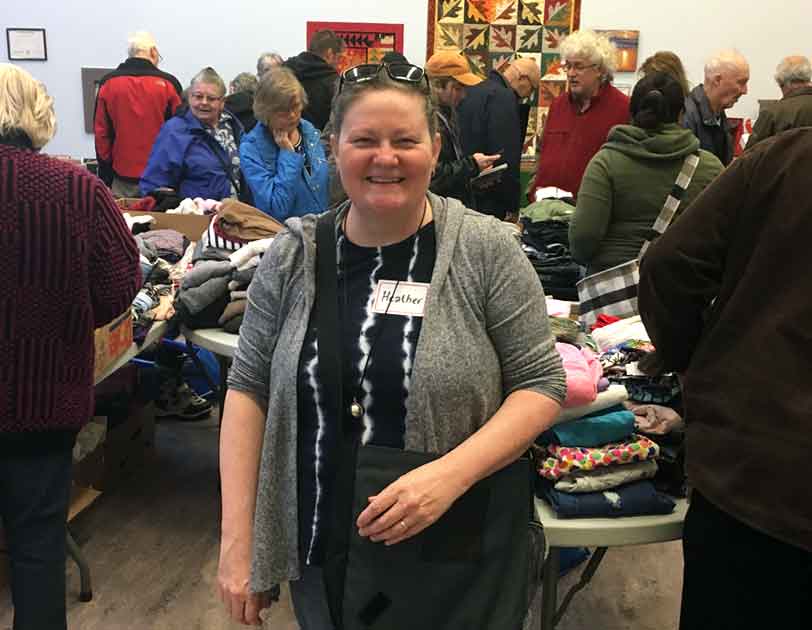 What's your advice for someone hosting a community event?
I encourage anyone who thinks they can't make a difference to take a minute to re-think. It doesn't have to be big. If even 50 people believe that they can't make a difference, then nothing will happen. If each of those 50 people even commits to raising $100, that's $5000!
Those small sums add up quickly. Host a cookie / baking exchange. Rally 10 friends … everyone bakes and brings 2 dozen cookies. Pay $10 to participate, get together and do a "mix and match" … catch up with friends, everyone goes home with baked goods for the freezer and Hospice gets $100. Do a family and friends bottle drive. Challenge your friends to put away all of their change in a jar for 2 months. Get together for a coin rolling party and see how much you've managed to gather. Clean out your closets and take your unwanted clothes to a consignment store. Donate the proceeds of the sales to Hospice. The possibilities are endless. "Now" is a good time to begin and … it's good for the soul!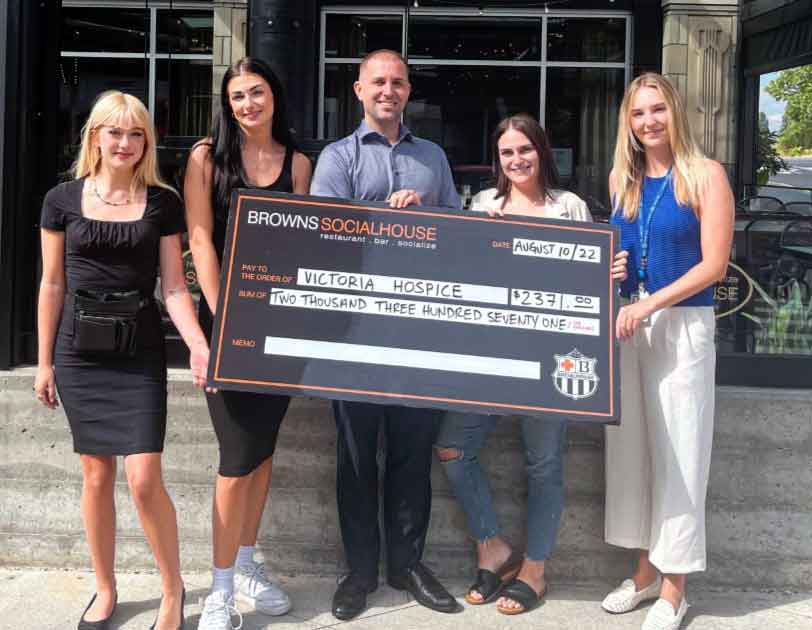 Brown's Social House
What is your community event?
We approached some of our fellow local businesses to donate items towards a gift basket and were able to raise $2371 with the help of our amazing community via a raffle to donate to Victoria Hospice. I am hopeful we are able to raise more and more every year to support this amazing foundation that supports so many people daily.
Why Victoria Hospice?
Victoria Hospice was such a saving grace for my family. They helped us prepare and maneuver through the loss of my beloved father. They were so kind, knowledgeable and respectful throughout the whole process, it wouldn't have been the same without them by our sides. I will be forever grateful for their compassion and support.
Local business deals and support
We're grateful for local business who support Victoria Hospice through customer accounts, deals, and special offers for hospice supporters. Their generosity makes a big impact – and you can too by taking advantage of their offers.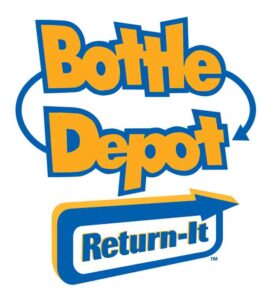 Bottles for Hospice at Bottle Depot
Your empty bottles can make a big difference all year long! Save your bottles, collect from friends or host a bottle drive. Drop off your empties at one of three Bottle Depot locations (4261 Glanford Ave, 655 Queens Ave, 3961 Quadra St) and simply advise the cashier at the beginning of the transaction that you would like to donate the bottles to Victoria Hospice. The funds will automatically be added to our account and will help make a difference for end-of-life care. Visit any location: 4261 Glanford Ave, 655 Queens Ave, or 3961 Quadra St.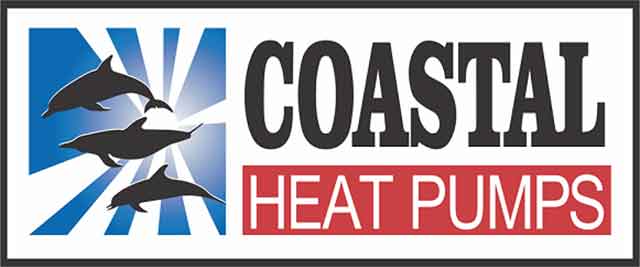 Coastal Heat Pumps doubles your donation
Help Coastal Heat Pumps support quality end-of-life care in our community through donating to Victoria Hospice. When you donate through this page Coastal Heat Pumps will match up to $5,000. For over 15 years Coastal Heat Pumps has worked to keep people comfortable. This includes physically changing indoor heating systems and partnering with organizations who are working toward the same goal in our community. Donate today and see your impact doubled!

Peninsula Co-op Member Number
Peninsula Co-op is all about community and giving back! Did you know Victoria Hospice is a Peninsula Co-op Member? Help support hospice care by using member #79239 when you stop for gas or groceries at any Peninsula Co-op location and help support end-of-life care. Use the Victoria Hospice member number #79239 whenever you stop for gas or groceries at any Peninsula Co-op location.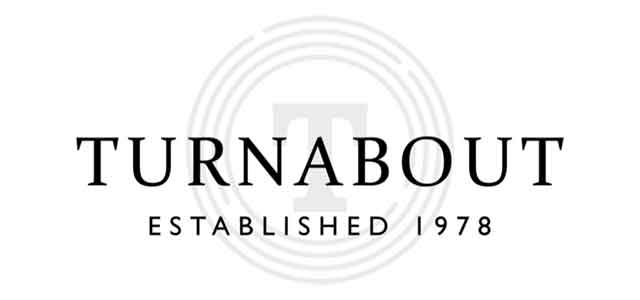 Turnabout resale account
Refreshing your designer wardrobe? Turnabout Luxury Resale in Oak Bay has generously opened a resale account for Victoria Hospice! How it works: Bring your designer, gently used clothing to Turnabout and mention you would like the resale to go to Victoria Hospice. 60% of the sale price will go to Victoria Hospice.
Here are some resources to assist you: