Transitions is a quarterly newsletter that highlights our donors, volunteers, staff and others who enrich our community.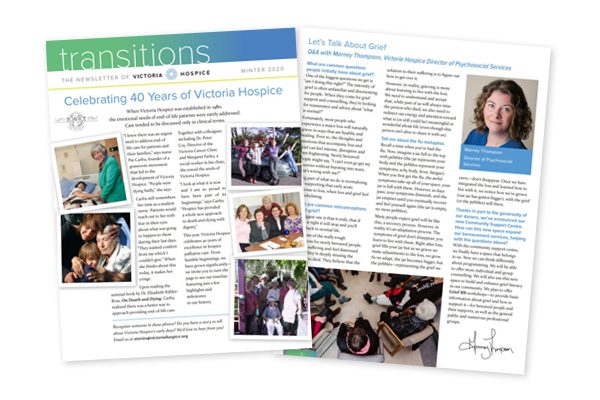 We are always looking for interesting Hospice stories. Do you have a story to share? Please visit Your Stories to learn more.
If you would like to receive a printed copy of Transitions, please call our Fund Development office at 250-519-1744.
Recent Issues
Winter 2018/19 newsletter