Your support creates an environment that honours the full human experience of living and dying openly and compassionately.
Nurses, physicians, counsellors, and volunteers support families on some of the hardest days of their lives.
Our team offers music therapy to reduce anxiety and increase comfort, and spiritual care to help people connect to what gives meaning and purpose to their lives.
The Palliative Response Team provides complex care at home and Bereavement Services counsellors are here to support you when you experience grief and loss.
We all want our loved ones to be treated with skill and compassion at the end of life. And we want this for ourselves when our time comes, even if we don't like to think about it.
Please donate today to ensure people who are dying and their families receive the expert care they so desperately need.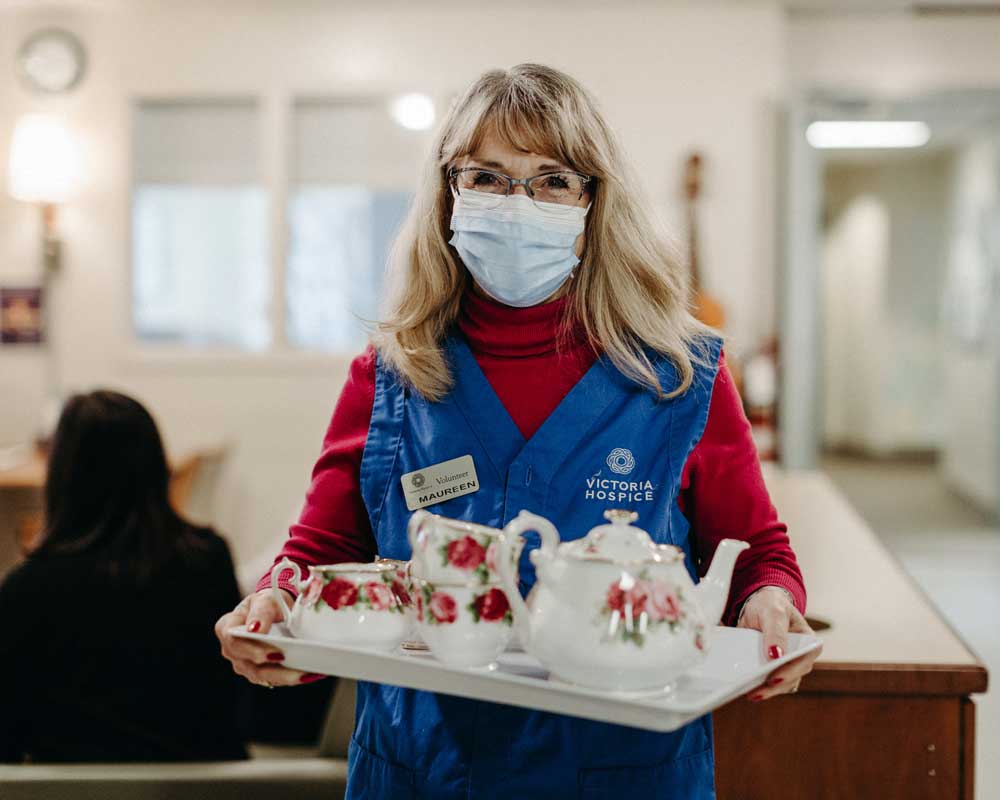 Donate by phone, mail, or in-person
To make a donation by phone using your credit card, please call us at 250-519-1744 from 8:30 am to 4:30 pm Monday to Friday.
To donate by mail or in-person, drop by our office or send us a cheque made payable to "Victoria Hospice" at:
Victoria Hospice
4th Floor, Richmond Pavilion
1952 Bay Street, Victoria, BC V8R 1J8
Please complete this form and include it with your donation.
Your contribution will be receipted according to the Canada Revenue Agency guidelines. Charitable Registration No. 11928-4230-RR0001