Our Main Offices
Victoria Hospice Society
3rd Floor, Richmond Pavilion
Royal Jubilee Hospital
1952 Bay Street
Victoria, BC V8R 1J8
Phone: 250-370-8715
Fax: 250-370-8625
Inpatient Unit Hours:
Visiting hours (3rd floor): 24/7
Administration hours (4th floor): 8:30 a.m. – 4:30 p.m.
Directions
Travelling north on Richmond, turn right at Coronation street to reach public parking

Travelling south, turn left at Coronation street.

Public pay parking is available on-site, click here for a detailed map. Closest public pay-parking to Richmond Pavilion is immediately in-between Royal Block and Richmond Pavilion.
Victoria Hospice Community Support Centre
Unit 102, 4450 Chatterton Way
Victoria, BC V8X 5J2
Phone: 250-519-3040
Hours: 9:00 a.m. – 5:00 p.m.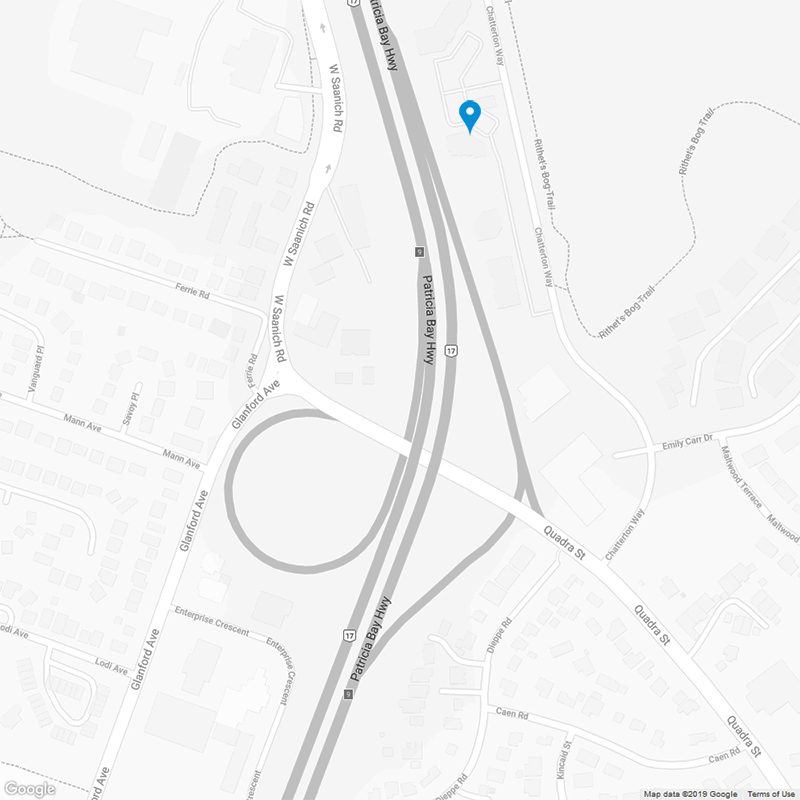 Victoria Hospice Administration & Fund Development
4th Floor, Richmond Pavilion
Royal Jubilee Hospital
1952 Bay Street
Victoria, BC V8R 1J8
Phone: 250-519-1744
Fax: 250-519-1745
Hours: 8:30 p.m. – 4:30 p.m.
---
Our other service centres
Westshore Ambulatory Palliative Care Clinic
940 Goldstream Avenue
Victoria, BC V9B 2Y4
Hours: Every Tuesday morning (by referral)
Bereavement Drop-In Group Hours: Last Thursday of every month, pre-reg required
Victoria Ambulatory Palliative Care Clinic
1952 Bay Street
Victoria, BC V8R 1J8
(RJ Hospital – Royal Block)
Hours: Friday mornings (by referral)