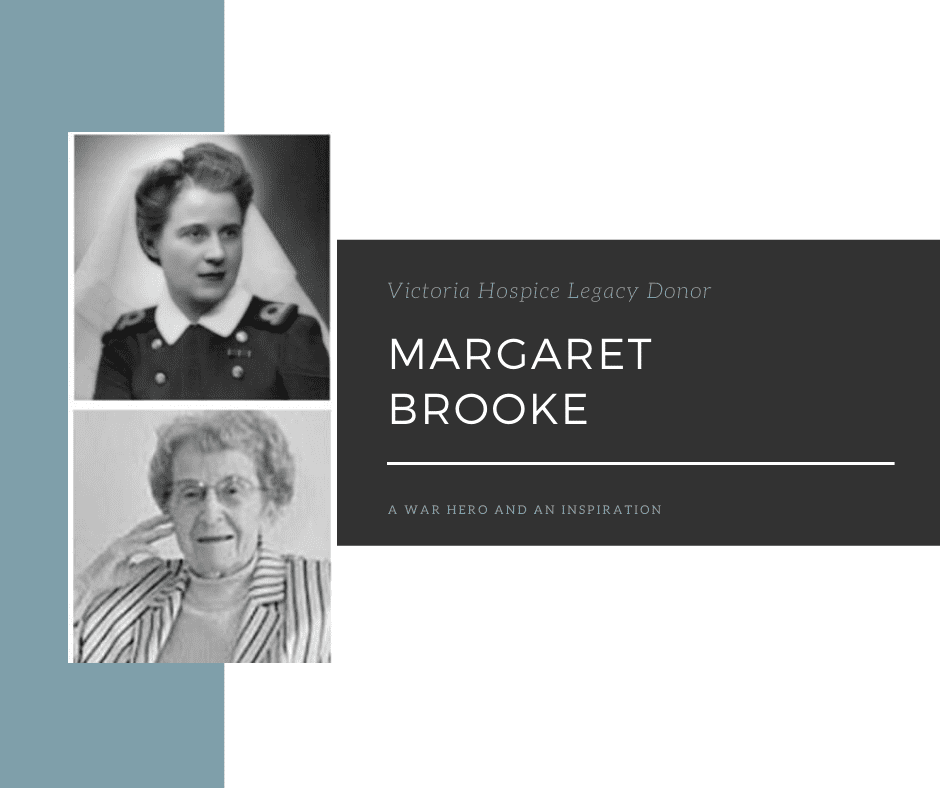 ---
Margaret Brooke was a remarkable woman who lived a remarkable and inspiring life.
Margaret joined the Royal Canadian Navy (RCN) in 1942. On October 14, 1942, while serving at HMCS Avalon in St. John's Newfoundland, Margaret was returning from leave when her ferry the "Caribou", was torpedoed in the middle of the night while sailing the Cabot Strait. She spent a harrowing night in the water clinging to the keel of an upturned lifeboat while desperately trying to save the life of her friend Agnes Wilkie. For her determined and selfless efforts, she was awarded an MBE (military) in 1943 for bravery; the highest honour a woman could receive in that time period. Margaret retired from the RCN in 1962 and completed her B.A. and Ph.D. and went on to have a nearly 30-year successful career as a paleontologist.
While serving in the RCN stationed in Esquimalt, Margaret decided she belonged on the West Coast and vowed to make Victoria her home. So, upon her retirement, she moved west to fulfil her long-cherished dream. On her 100th birthday, Margaret received a phone call from the Minister of National Defence whereupon she was informed that one of six new Arctic Patrol Ships was to be named the HMCS Margaret Brooke in recognition of her heroism during the sinking of the "Caribou". This was the first time an RCN vessel was named after a woman and only the second time one had been named after a person. As she had always been proud of her years of service in the RCN, receiving this recognition was especially fulfilling.
Along with her many accomplishments, Margaret was also extremely generous and community-minded. Margaret made a lasting impression by supporting Victoria Hospice for 25 years and by leaving a planned gift through a Charitable Remainder Trust. Margaret will be greatly missed by all who knew her and by the many lives she inspired. She was a real Canadian war hero and continues to be a hero in the lives of many patients and families who her gift will continue to help for many years to come. Thank you, Margaret.
Learn more: victoriahospice.org/leavealegacy
This story originally ran in the Spring 2016 edition of Transitions.