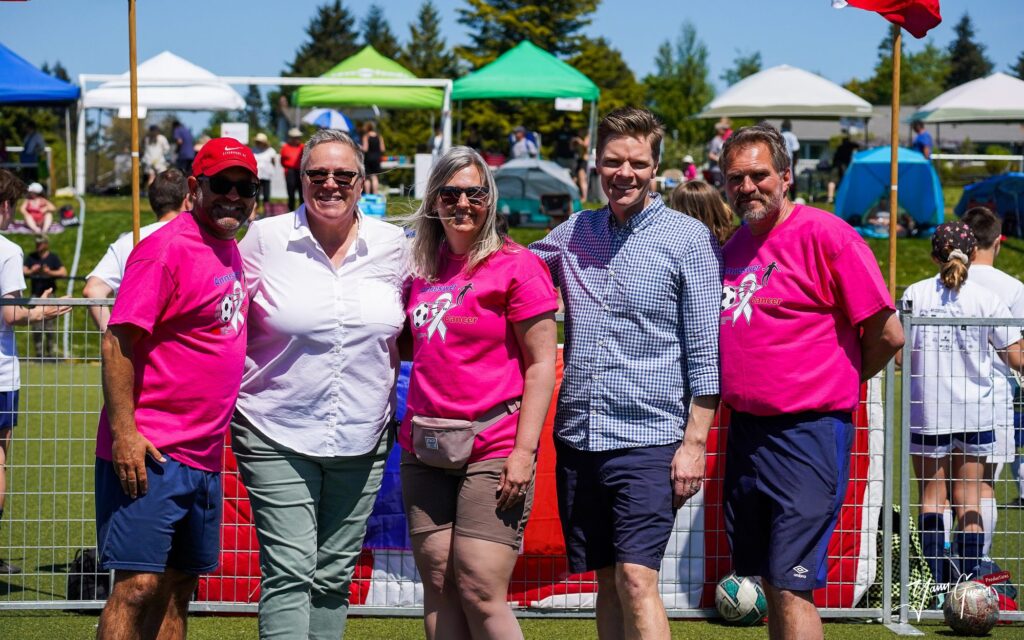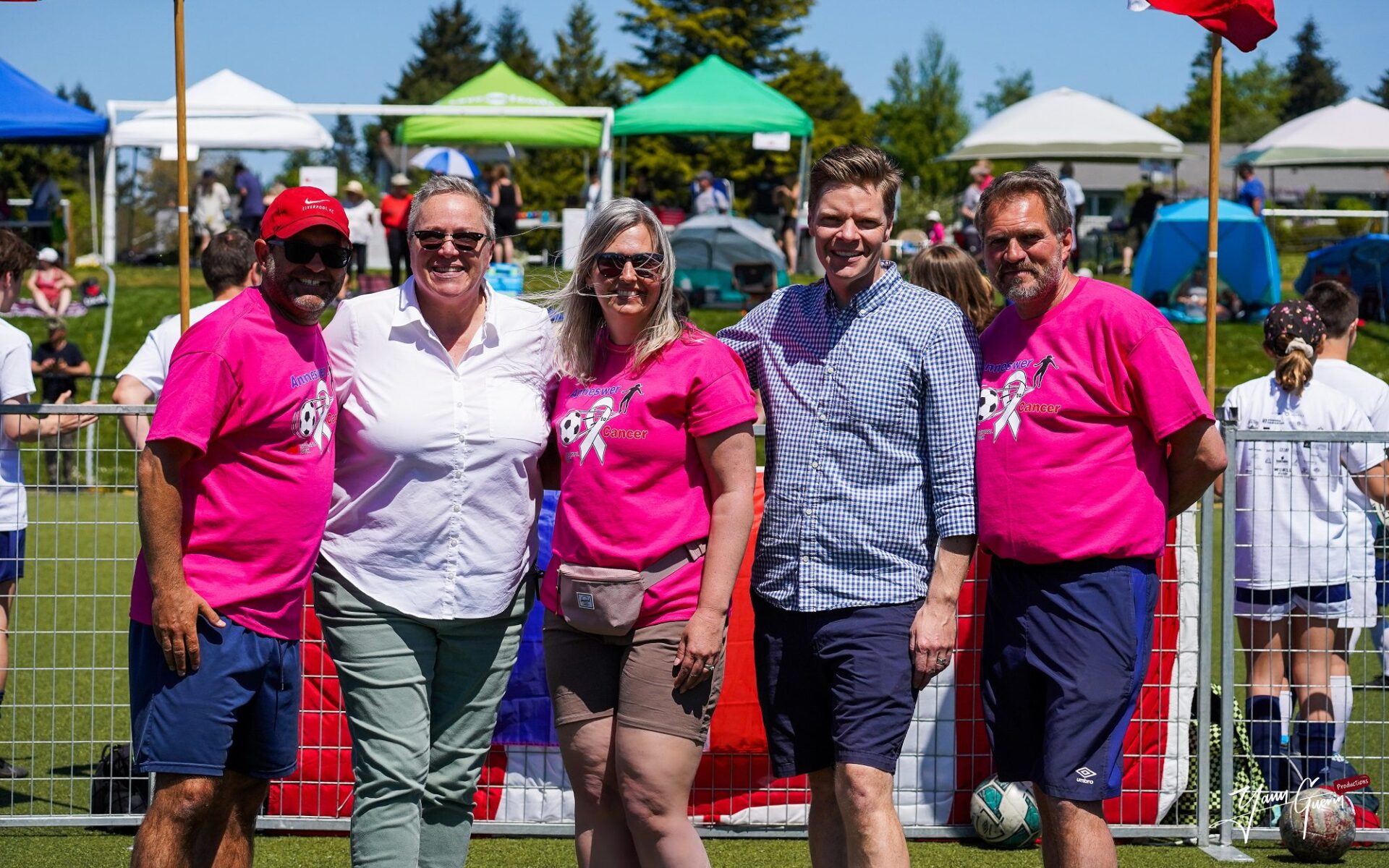 In 2010, Brett Hyslop's life was forever changed when his mother, Anne, was diagnosed with terminal cancer. "My mum only spent 12 hours at Victoria Hospice but I am forever grateful to the staff who cared for her—and me—with such a deep level of compassion," shares Brett.
As a gesture of thanks and a tribute to Anne, Brett and colleague Steph Steiner, launched Anneswer to Cancer. Since 2011, the event has grown substantially, thanks to a team of dedicated volunteers.
The one-day event, always held on the Saturday of Mother's Day weekend, is now Victoria Hospice's largest third party fundraising event and has raised more than $500,000 for end-of-life care in our community.
Hundreds of kids and their families gathered at Tyndall Turf for the 11th annual Anneswer to Cancer event on Saturday, May 13. It was a sunny, action-packed day including a 12- team round robin tournament and various other events including penalty shot, radar machine and an obstacle course.
"For me, the best spin-off is introducing so many children to the concept of charity. We're teaching them the importance of giving back, because it's the right thing to do. I know my mom would be proud!"