The story behind the game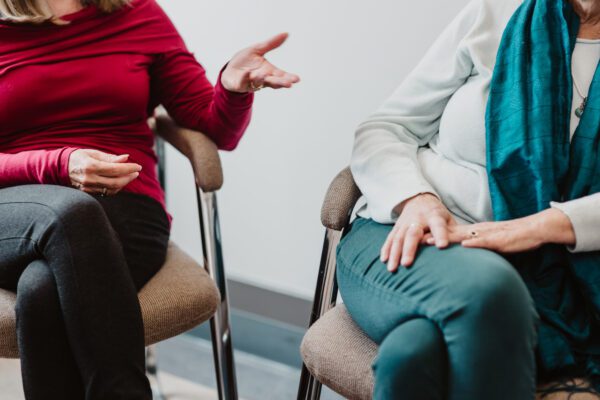 Conversations about death can be difficult to approach or have which can be, in part, due to discomfort around discussions about end of life issues, societal taboos, or avoidance of consideration one's own mortality. As professionals and volunteers involved in hospice palliative care, we know that these discussions are important and necessary for clarifying values and goals about care and end of life care, and documenting preferences around death and dying. There are a number of tools such as advance care planning which helps to achieve these goals, but often this planning is left until a person is ageing, or is diagnosed with a life limiting illness.
To encourage de-stigmatizing these difficult conversations and to reach a broader range of demographics in the general public, the Education and Research team, with input from the Psychosocial team, has developed a Victoria Hospice conversation game that achieves the goal of encouraging these conversations at home in a welcoming, fun, and low-stakes environment.
The game
Our team has drafted a deck of cards that can be used for three different game-plays. Each deck consist of 20 discussion question cards, 10 trivia cards, and an instructions booklet. The variety of game-plays will provide friends and family continued entertainment, while also achieving the goals to destigmatize death and dying, encourage conversations to be had between loved ones, and to bring awareness and education into the home. To ensure that the game is appropriate, safe, and achieves the goals outlined, our team is seeking 20 Victoria Hospice staff and volunteers to take home the first edition of the Conversation Game to test run in their own homes and to provide feedback.
What we are asking:
We are looking for a variety of hospice staff and volunteers to take home the first edition game and test all 3 gameplays with their household. Games can be played with 2 or more people. The first edition is suitable for ages 10+.
What we are offering:
In exchange for your time and feedback – you get to keep the game! Be the first to test-drive this innovative tool with friends and family. We are mindful of current restrictions around gatherings. The first game-play can be played over Zoom, however, the other two gameplays will require face-to-face interaction. Please only play the game within your own household.
Register below