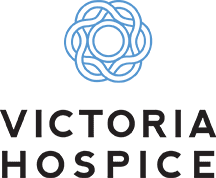 At Victoria Hospice, we are committed to ensuring the health and safety of our patients and families, staff, and volunteers.
Fall season is here and at this uncertain time we continue to monitor and adapt to necessary safety needs to provide the highest quality of care.
Thank you for your patience and cooperation as we all work together to navigate the COVID-19 pandemic.
Quick Links
Visitors to our In-Patient Unit
Victoria Hospice Community Support Centre
Visitors to the In-Patient Unit
Victoria Hospice allows one visitor at a time for each patient between noon and 4 pm. More than one person may visit each day but only one visitor will be permitted at a time (some discretion applies under exceptional circumstances).
We encourage you to bring in any communication devices (such as tablets or iPhones) for your loved one to use when you are unable to visit.
All visitors will be screened upon entrance to the Royal West Block of Royal Jubilee Hospital, located just across the driveway from the Richmond Pavilion entrance. Volunteers are available to assist anyone with mobility challenges. Please call the Hospice unit in advance at 250-370-8715 for more information
Please click here to review our Complete Visitor Guidelines (updated October 14, 2020).
---
Visitors to our Community Support Centre
The Victoria Hospice Bereavement Services office is open however most of our team is working remotely.
Counselling sessions continue to be available from Monday through Saturday to new and existing clients in our community either in person or via phone and ZOOM videoconference calls.
All bereavement groups and workshops are now offered in an online format. Phone messages are retrieved daily and you can expect a response within one to three business days. For more information or to request support, call (250-519-3040) and leave a message.