As the COVID-19 pandemic evolves, we are actively monitoring the situation closely. We know that our community is concerned and we share your concerns. We want you to know that ensuring the health and safety of our patients, families, volunteers and staff is paramount.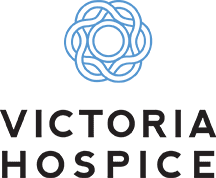 Updated: June 17th, 2020
Quick Links
Visitors to our In-Patient Unit
Visiting Restrictions
Victoria Hospice Community Support Centre
Affected Events and Groups
Victoria Hospice's Response to COVID-19
Victoria Hospice is continuing to monitor the development of the COVID-19 pandemic. To ensure the health and safety of our patients, families, staff and volunteers, we are committed to keeping you informed and are closely monitoring Island Health, the BC Ministry of Health, the BC Centre for Disease Control and federal authorities
This is a quickly evolving situation and we will do our utmost to keep you informed here on our website. Please check back here often for up-to-date information.
Ensuring the health and safety of our patients, families, staff and volunteers is paramount.
On Victoria Hospice's In-Patient Unit on the 3rd floor of the Richmond Pavilion, Royal Jubilee Hospital we are taking the following precautions:
Additional measures are now in place to ensure high standards of hygiene including sanitizing high traffic areas and high touchpoints such as handrails, door handles and knobs at an increased frequency.
We have made access to our In-Patient Unit available only by elevator.
---
Visitors to the In-Patient Unit
To keep our patients, families and staff safe and in keeping with the Provincial Health Officer's recommendations for social distancing, Victoria Hospice is limiting the number of visitors entering our buildings, effective immediately.
Victoria Hospice will work to accommodate patient and family needs as much as possible. We encourage you to consider who is an essential visitor and if you can provide technology (iPhones, tablets) for your loved one to facetime with family members.
Visiting Restrictions
Victoria Hospice is restricting visitors to 1 person per-patient per-day during the hours from 12-4 pm. The visitor can be a different person each day.
All visitors will be screened upon entrance at Victoria Hospice's front door.
All essential visitors to the Victoria Hospice Unit must wear medical grade masks. Masks will be provided at the entrance to our unit.
When visiting, please practice safe physical-distancing with our care team. If the clinical team needs to provide care during your visit, please step aside and maintain safe physical distance.
If you have any communication devices (iPhones etc…) your loved one could use while you are unable to visit, it would be greatly appreciated.
No visitor who is unwell with these following symptoms may visit the in-patient unit:
Fever/Chills
Cough/Shortness of Breath
Sneezing/Nasal Congestion
Sore Throat/Painful to swallow
Chest Pain
Loss of Sense of Smell
Loss of Appetite
Headache
Muscle Aches/Fatigue
Vomiting/Diarrhoea
Further, anyone who has tested positive for COVID-19 or who has been in contact with a person infected with COVID-19 during the previous 14 days, must not visit patients/residents in any Island Health facility, including Victoria Hospice.
Our entire team at Victoria Hospice is overwhelmed with how gracious our community has been in this complex situation. We understand the importance of visits from family and friends and appreciate your support in helping to keep everyone safe.
Please contact us to see if there are any alternatives (technology) that we can work to accommodate.
---
Visitors to our Community Support Centre
The Victoria Hospice Bereavement Services office is closed and our team is now working remotely.
Counselling sessions continue to be available from Monday through Saturday to new and existing clients in our community, via phone and ZOOM videoconference calls.
All bereavement groups and workshops are postponed indefinitely. Phone messages are retrieved daily and you can expect a response within one to three business days. For more information or to request support, call (250-519-3040) and leave a message.
Our Care in the Community
For patients in the community, we are implementing extra safety precautions for our healthcare teams.
Affected Events and Group Gatherings
Bereavement Drop-In Groups: Our weekly drop-in groups in both Victoria and the Westshore are postponed until further notice.
Hike for Hospice: Postponed until further notice.
Palliative Care Medical Intensive (PCMI): We will not be offering the spring session. Learn more here.
On-Site Tours: There will be no tours of the In-Patient Unit and/or Community Support Centre until further notice.
Volunteer Orientation Sessions: We have postponed the current sessions. If you are enrolled in this you will receive a message from our volunteer department.