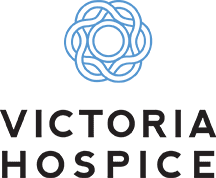 At Victoria Hospice, we are committed to ensuring the health and safety of our patients and families, staff, and volunteers. Please take a moment to read our COVID-19 pandemic policies and practices.
Quick Links
Visitors to our In-Patient Unit
Victoria Hospice Community Support Centre
Visitors to the In-Patient Unit
Thank you for doing your part to keep everyone safe.
During these difficult times, we ask for your understanding of the visitor restrictions that have been placed by the BC Public Health Orders. These restrictions are essential during the pandemic to ensure the safety of everyone, including our staff, so that we may continue to have visitors at Hospice. We know that visitor restrictions in Hospice are very difficult for everyone, and we appreciate your cooperation at this time.
---
Effective November 17, 2021 our visitation guidelines are as follows:
You may have 2 visitors at a time from 12 pm until 7:30 pm. You and your family may have as many visitors as you like within that time frame, as long as it's kept to a maximum of 2 visitors in the room. Near the end of life, exceptions can be made for 24-hour visitation, in consultation with your care team.
All staff and visitors must still wear medical masks at this time.
Please review these requirements for visitors, per BC Public Health guidelines:
Stay at home if you have any symptoms (even mild ones) like sore throat, cough, runny nose, headache, diaarhea, fever, muscle aches.
Go through screening at Royal West Block for every visit.
Sanitize your hands when you get to the 3rd floor and are welcomed by our ambassador.
Medical grade mask must be worn properly (covering your nose and mouth) at all times, including during your visit in your loved one's room.
Well-behaved pets on leash are allowed on the unit.
Children of any age are welcome to visit as long as they keep close by to an adult and don't wander hallways.
Non-fragrant flowers and plants are allowed on the unit.
Per Island Health Policy, no audio or video recording is permitted of hospice team members while on the Unit, without their consent.
The kitchenette remains closed to patients and visits however we can heat/reheat food if it's not been touched.
Our volunteers will offer coffee and waters to patients and visitors.
The Rooftop Garden is open and has a capacity of 10 people. Pre-booking is no longer required.
We appreciate your patience as we strive to maintain a safe environment for our patients, their visitors, and our staff.
If you have any questions or concerns, please speak to the Clinical Nurse Leader or Director of Nursing Services.
---
Visitors to our Community Support Centre
The Victoria Hospice Community Support Centre will be closed to the public until further updates. All bereavement counselling sessions, support groups, and workshops will continue remotely. Previously scheduled appointments will be conducted by telephone or video sessions.
For more information or to request support, call (250-519-3040) and leave a message. Phone calls will be responded to within 1-2 business days, from Monday to Friday, between 9 am and 5 pm.