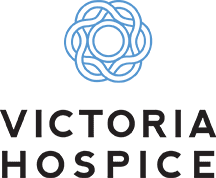 At Victoria Hospice, we are committed to ensuring the health and safety of our patients and families, staff, and volunteers.
Fall season is here and at this uncertain time we continue to monitor and adapt to necessary safety needs to provide the highest quality of care.
Thank you for doing your part to keep everyone safe.
Quick Links
Visitors to our In-Patient Unit
Victoria Hospice Community Support Centre
Visitors to the In-Patient Unit
Thank you for doing your part to keep everyone safe.
During these very difficult times, we ask for your understanding with the visitor restrictions that have been placed by the BC Public Health Orders. These restrictions are essential during the pandemic to ensure the safety of everyone, including our staff, so that we may continue to have visitors at Hospice. We know that visitor restrictions in Hospice are very difficult for everyone, and we appreciate your cooperation at this time.
Please note that only one visitor at a time, per patient, is permitted upstairs on our Unit between 12 noon and 4 pm. Regrettably, the Hospice unit does not have the space to accommodate groups safely. Visitors will not be able to wait by the elevators on the 3rd floor, or in the hallway. If you have arrived with a group, other family members/friends must wait in the Patient Care Centre, or in their vehicle, and coordinate individual visits amongst themselves.
Please review these requirements for visitors, per BC Public Health guidelines:
Stay at home if you have any symptoms (even mild ones) like sore throat, cough, runny nose, headache, diaarhea, fever, muscle aches
Go through SCREENING at Royal West Block for every visit
SANITIZE your hands when you get to the 3rd floor
Medical grade MASK must be worn properly (covering your nose and mouth)

at all times

, including during your visit in your loved one's room
SIGN IN and OUT with the Ambassador on the 1st floor
Staff members will not be able to enter the patient's room until they've ensured that the visitor is wearing their mask properly. Visitors are required to leave the unit/the patient's room, with a mask on, during care.
Practice safe distancing, 2 metres apart from everyone other than your loved one
Use designated VISITOR WASHROOM on the third floor (ask staff please)
No pets are allowed on the unit
Children under the age of 16 may not visit in person – please consider virtual visits. If there are extenuating circumstances regarding young children visiting, please discuss with the Clinical Nurse Leader and/or Director of Nursing Services
Per Island Health Policy, no audio or video recording is permitted of hospice team members while on the Unit, without their consent
The kitchenette is CLOSED. Food brought in must be in closed containers, and may only be brought in for the

patient

to enjoy. Please do not bring in outside food or drink to the Unit for yourselves
The Rooftop Garden is closed.
We appreciate your patience as we strive to maintain a safe environment for our patients, their visitors, and our staff.
If you have any questions or concerns, please speak to the Clinical Nurse Leader or Director of Nursing Services.
---
Visitors to our Community Support Centre
The Victoria Hospice Community Support Centre will be closed to the public until further updates. All bereavement counselling sessions, support groups, and workshops will continue remotely. Previously scheduled appointments will be conducted by telephone or video sessions.
For more information or to request support, call (250-519-3040) and leave a message. Phone calls will be responded to within 1-2 business days, from Monday to Friday, between 9 am and 5 pm.