It takes more than grit to ride 200 km in two days. It calls for inspiration.
Seeing the difference hospice and palliative care made in the lives – and deaths – of loved ones motivates Kelly McLaren. She'll join 100 riders in the Cycle of Life Tour July 16-17 to raise funds for hospices on Vancouver Island.
After her father-in-law died with palliative care at home up island and her mother died in hospice on the mainland, Kelly became an advocate for hospice care and services.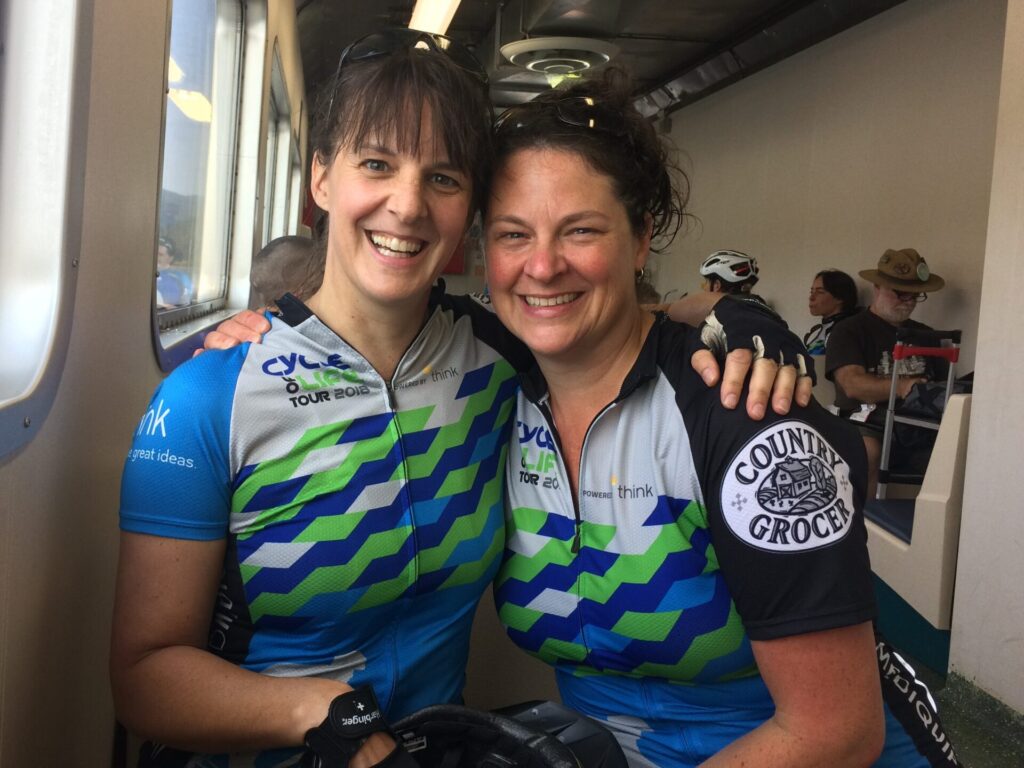 She remembers her loved ones when she rides. She also rides for everyone who might need hospice care, she says.
"We're all going to die and so will our loved ones," she says. We'll all go through grief and loss. Why not make sure it is as easy a transition as possible for the patient and the family?"
When her mother was admitted to hospice from the emergency room, it was like entering another world, Kelly says.
"From the front staff to the nurses to the doctors, everyone was so gentle and caring toward my mom, who was the focus of course. But us too. When she passed away, we stayed with Mom until they were able to come and collect her. They brought us tea and cookies," she says. "They put a really beautiful quilt over her as they walked her out. It was not what I was expecting, but it was really lovely. It meant so much to me."
Kelly's sister-in-law, Denise, died in hospital on the mainland this spring. The poignant contrast between Denise's end-of-life experience and that of loved ones in hospice care motivated Kelly even more.
When you see the difference hospice makes, you want to make sure it's available and the standard for end-of-life care, Kelly says.
"I want to make sure everyone on the Island has access to this important service."
A participant in the 2017 tour and the virtual 2020 tour, Kelly has been hard at work to prepare and fundraise for this year's ride. You can support Kelly's fundraising effort on her Cycle of Life Tour page.
Organized by Victoria Hospice on behalf of nine Vancouver Island hospices and sponsored by Think Communications, the Cycle of Life Tour has raised more than $1.25M since 2011. This year's goal is $250,000.
Help the riders reach their goal and learn more about the Cycle of Life Tour.