This year's Cycle of Life Tour set an all-time fundraising high, raising over $280,000 for hospice care across Vancouver Island. The weekend saw over 100 cyclists ride in support of eight hospices across Vancouver Island.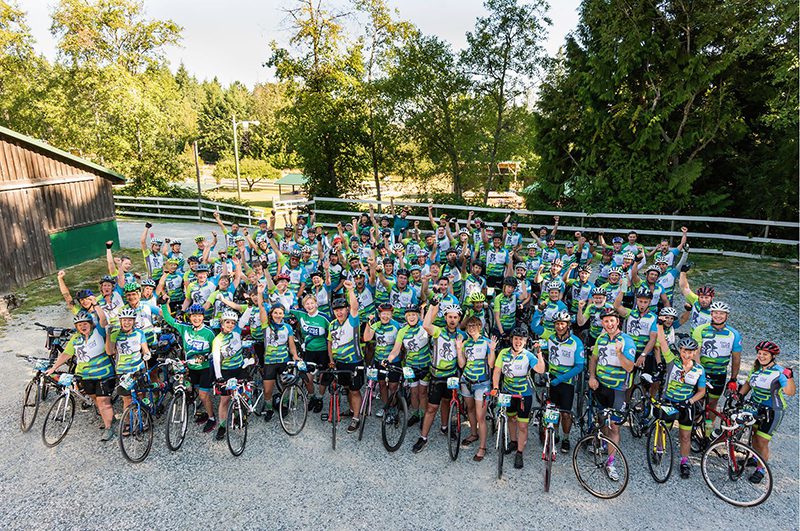 "People have just risen to support this cause," says founder of the Tour Graham Robertson. "They're so passionate about what they do, how they ride."
Robertson started the tour in 2011, cycling solo from Alaska to Victoria with the goal of raising awareness and support for Victoria Hospice. The ride now features multiple cyclists, riding to raise funds for hospices across the island. Many ride in memory of loved ones who have received care from those hospices.
"Going into this, I didn't have a story, and now I have 100 stories because everyone is so passionate about their story," says Robertson.
Tony Woods – from Think Communications – is one of those riders. Tony and his business partner, David Saele, both lost a parent within five days of each other in 2013. As presenting sponsor of the Tour, Think Communications has raised over $100,000 for the Cycle of Life Tour throughout their involvement. Woods says it's their chance to honour their parents.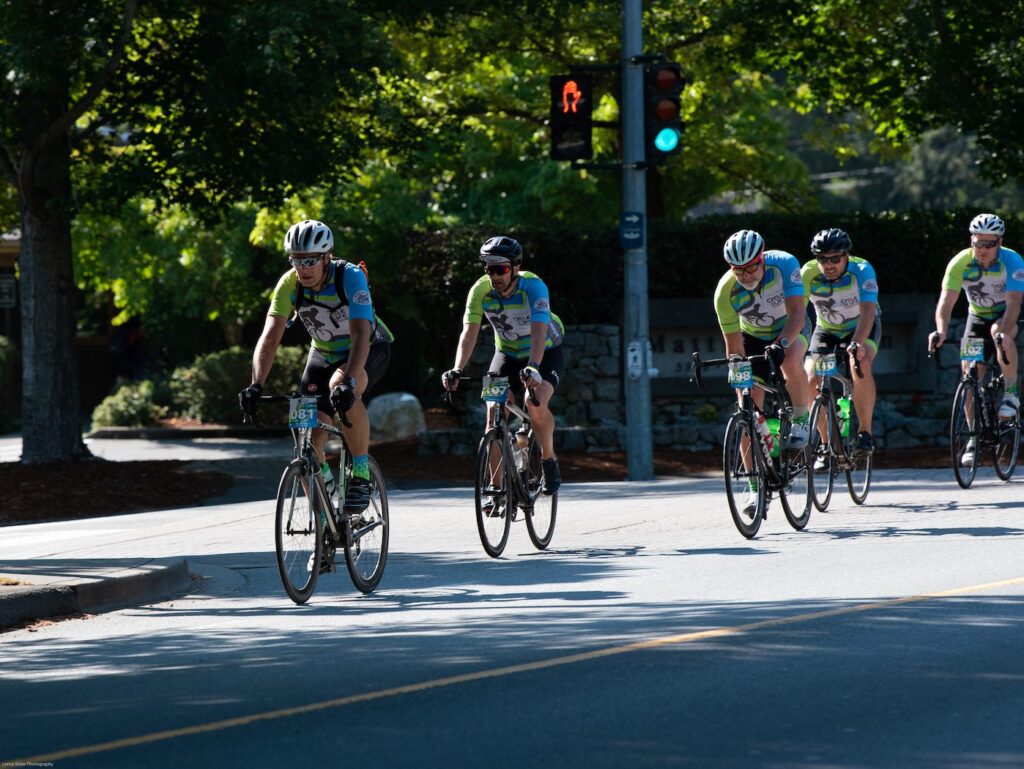 "The nurses all working in those wards, they're true angels on earth," says Woods. "They made our family feel at home." Woods and Robertson are two of many cyclists that return each year, pushing fundraising to new heights.
"I think everyone is recognizing how important our Island hospices are to our communities."
The Cycle of Life Tour takes place over two days. Cyclists ride from Victoria, through the Saanich Peninsula and Cowichan Valley, spending a night on Saltspring Island and returning to Victoria.
The Cycle of Life Tour supports eight Vancouver Island Hospices, including:
Victoria Hospice Society
Campbell River Hospice Society
Comox Valley Hospice Society
Cowichan Valley Hospice Society
Nanaimo Community Hospice Society
Oceanside Hospice Society (Parksville/Qualicum)
Salt Spring Hospice Society
Sooke Hospice Society
The Cycle of Life Tour would not be possible without the generous support of our local sponsors.
Click here to check out more photos from this year's ride.
Cycle of Life Tour Videos