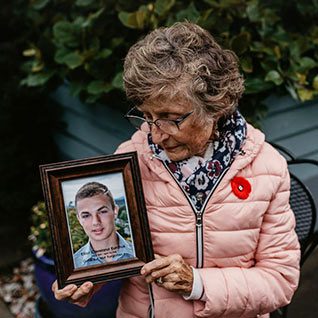 Celebrate a Life
The holiday season is a time for sharing memories of family and friends who are no longer with us. Join us in celebrating a life.
Dedicate a Star

Since 1985, Celebrate a Life has provided a unique opportunity for people to remember their loved ones. Each year hundreds of tributes are hung on our festive trees. Although there are no tree locations open to the public this year, you can request a star ornament be mailed to you or dedicate a star online.
Stars in Memory
Click on stars to read recent tributes.
My Tribute To:
Katie Macphail
My Message:
Miss you like crazy, dear sister
From:
Miriam
My Tribute To:
Larry Macphail
My Message:
50 years, and I still miss you. With love,
From:
Miriam
My Tribute To:
Dad, Mom, Grandma
My Message:
Dearest LD, LM & PJ, Miss you all VERY MUCH. I can't be at HQ this year for Christmas, but I am Zooming with A, B & T regularly. We are thinking of you all often and LOVE you very very much. XOXOXO ~~~ C
From:
Christina Chiu
My Tribute To:
Mac & Margaret Macphail
My Message:
Missing you. With love
From:
Miriam
My Tribute To:
My Dad
My Message:
Missing you so much Dad. Wish I could hug you one more time
From:
Ashley
My Tribute To:
Meri-Anne Duquette
My Message:
Merry Christmas Mom. I wish we could spend one more Christmas together. We love you and miss you every single day.
From:
Danielle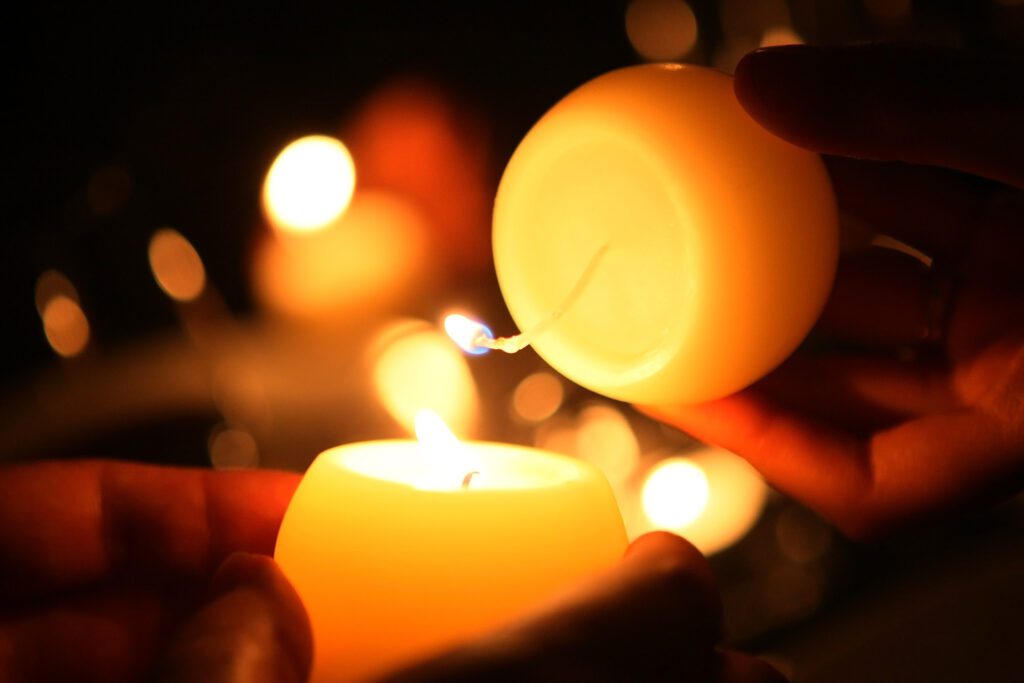 Sharing of the Lights
In previous years, we have come together at UVic's Multifaith Chapel for a beautiful ceremony of light and memory led by Victoria Hospice's Spiritual Care Coordinator. This year, we'll be offering a virtual option to reflect and remember the lives that have been shared with us. Details coming soon.
Grief and the Holidays

For many people, the holidays can be the most difficult time of the year. Memories of past celebrations with family members or friends who are no longer here can magnify feelings of loss, and you may feel unsure about how—or even if—to celebrate this year.

Grief has a timing of its own, sometimes appearing – or disappearing – when we least expect it. If you experience this ebb and flow of feelings – even years after your loved one died – understand that it is common and a normal aspect of the grieving process.
Tips for Coping with Grief Over the Holidays
Need More Support?
Victoria Hospice Bereavement Services are available to help you understand grief and adjust to your loss.
Programs are open to everyone and many are free of charge thanks to generous community support.
Contact by calling 250-519-3040 or by email at Hospice.Bereavement@viha.ca
Thank You to Our Generous Sponsors