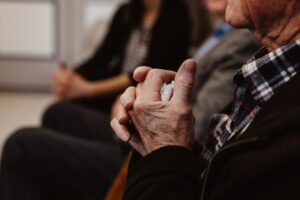 Has someone important to you recently died? Are you surprised by your grief and wondering what is normal and how best to cope? This workshop, developed by the grief counsellors at Victoria Hospice, is aimed to help people learn to live with their grief following the death of a person who is important to them. Join us to:
Learn about the differences between grief and mourning
Explore the many ways that grief can impact our lives
Explain how grief naturally works to help us live with our losses
Identify ways to support healthy adjustment to loss
Share and support each in your grief experiences
This workshop will take place using the Zoom video platform. To participate, you need access to a device that can use Zoom and has a microphone and camera.
Registration: The workshop is free of charge. Click Here to register.
If you have further questions, please call Bereavement Services at 250-519-3040 or email Hospice.Bereavement@viha.ca