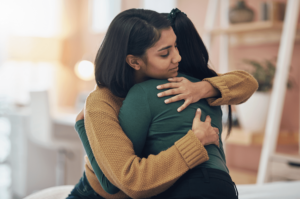 As one response to the opioid and fentanyl crisis in our communities, Victoria Hospice Bereavement Services is offering a seven-week support group for adults who are grieving someone who has died by a toxic drug/substance-related death. Facilitated by a bereavement counsellor, the group incorporates grief education, sharing and support, therapeutic activities, and exploration.
The group aims to enhance one's sense of community and belonging, explore unique features of grief in response to a drug-related death, and support the healing process of grief.
When: May 25to July 6, 2022, Wednesdays 4:30 to 6:30 pm
Location: We will meet in a quiet outdoor area close to the Victoria Hospice Community Support Centre, weather permitting. If weather is poor on any group date, the group will meet virtually via Zoom. (If unfamiliar with using Zoom, our staff can assist you to become comfortable with this technology.)
Group size: Limited number of participants to enhance comfort. A commitment to attend all sessions enhances the value of the group experience.
Fee: Registration fee is $120. Please speak to us if the fee is a barrier to your participation. No one will be turned away for lack of funds; bursaries are available.
** A pre-group interview with a counsellor is required to discuss your needs, answer any questions you may have, and determine whether the group is a good fit for you at this time.
To register or for more information call 250-519-3040 or email Hospice.Bereavement@viha.ca