Walking Through Grief Support Group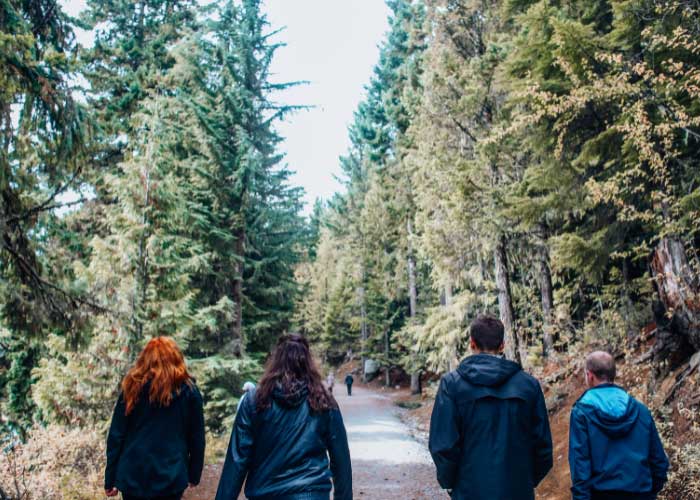 The Walking Through Grief Support Group is an 8-week, registered walking support group, open to all adults in the Greater Victoria Community who are bereaved after the death of someone important in their life. While going for a walk at a relaxed pace in the area near the Chatterton Way Community Support Centre, with the facilitation of a Victoria Hospice Bereavement Counsellor and Bereavement Volunteer, this support group is a way to explore your grief through the movement of walking, through being outdoors in nature, and through being with other grievers in this supported group experience.
When: Running from May 6 to June 24, 2023, these sessions will take place on Saturday mornings starting at 1030am and will be approximately 1.5 hours (end time may vary). The first session will be longer than the subsequent sessions (until 12:30pm).
Where: Walks will begin at the Community Support Centre at 102-4450 Chatterton Way
Who: Limited number of registered participants (adults) who are bereaved following the loss of someone important in their life. Participants will be required to sign a self-declaration form stating they are capable of walking for an hour and have checked in with their doctor if needed.
Sessions: Each session will open and close with participants gathering in a circle. In between, participants will head out on an approximately hour-long walk.
To Register: A pre-group intake conversation with a counsellor may be required to discuss your needs, answer any questions you may have, and determine whether the group is a good fit for you at this time.
Cost: There is a group fee of $70, but no one will be turned away for lack of funds; bursaries to cover this cost, in part or in full, are available.
Please contact us at Hospice.Bereavement@islandhealth.ca or call 250-519-3040 to be put on the waitlist to register for this support group or for more information.
Related Events