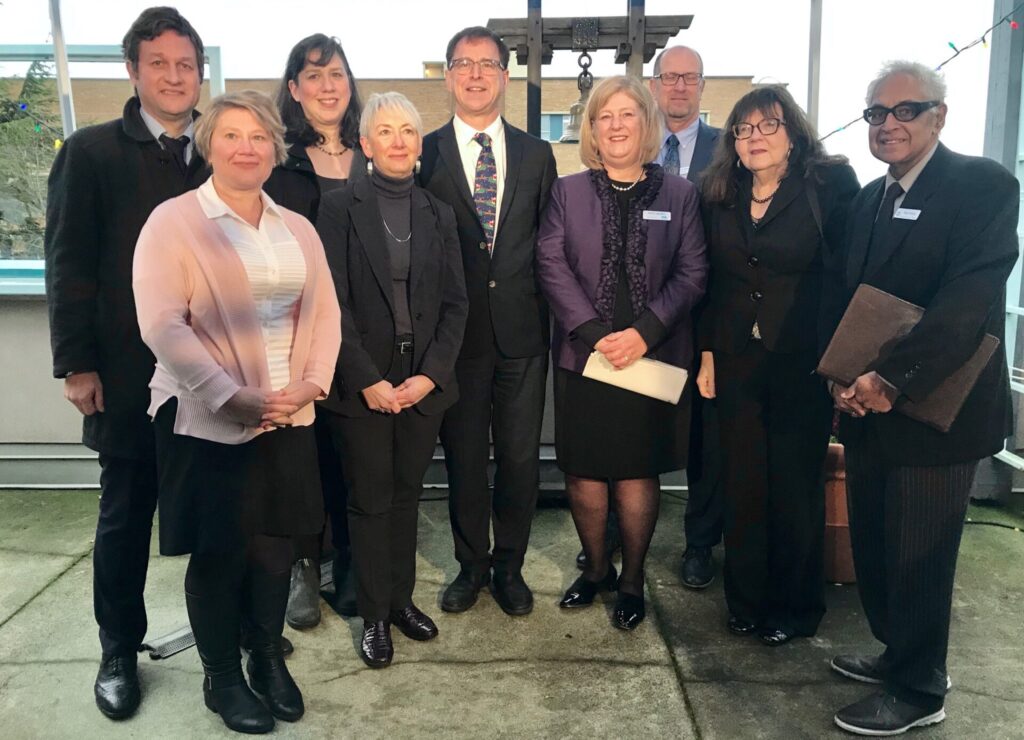 Dec. 11th, 2019 — Today on the Victoria Hospice Rooftop Garden the Ministry of Health, Island Health, and Victoria Hospice gathered to make a joint announcement about the expansion of palliative and end-of-life care in our community.
Victoria Hospice, in partnership with Island Health, is adding eight new community hospice beds to the Victoria Hospice Unit, for a total of 18 beds. This expansion enables us to create a dedicated, single-focus hospice unit for patients and their families. In addition, Island Health will open a new 16-bed Palliative and Supportive Care Unit at the Royal Jubilee Hospital.
"Victoria Hospice has a 40-year history of providing quality end-of-life care," says Kevin Harter, CEO, Victoria Hospice. "We are excited to collaborate with our partners at Island Health and expand our programs to ensure the very best outcomes for patients and their families well into the future."
Click here to read the full news release from the Ministry of Health.