When Martin Schicchi's mother-in-law, Dorothy, needed end-of-life care, Victoria Hospice was there. Ever since, he's been a dedicated hospice supporter.
The Electrical Maintenance Supervisor for RJH Facilities Maintenance & Operations (FMO), Martin brought his get-it-done inclination to the department's long-running golf tournament. Now the event raises thousands of dollars for hospice every year.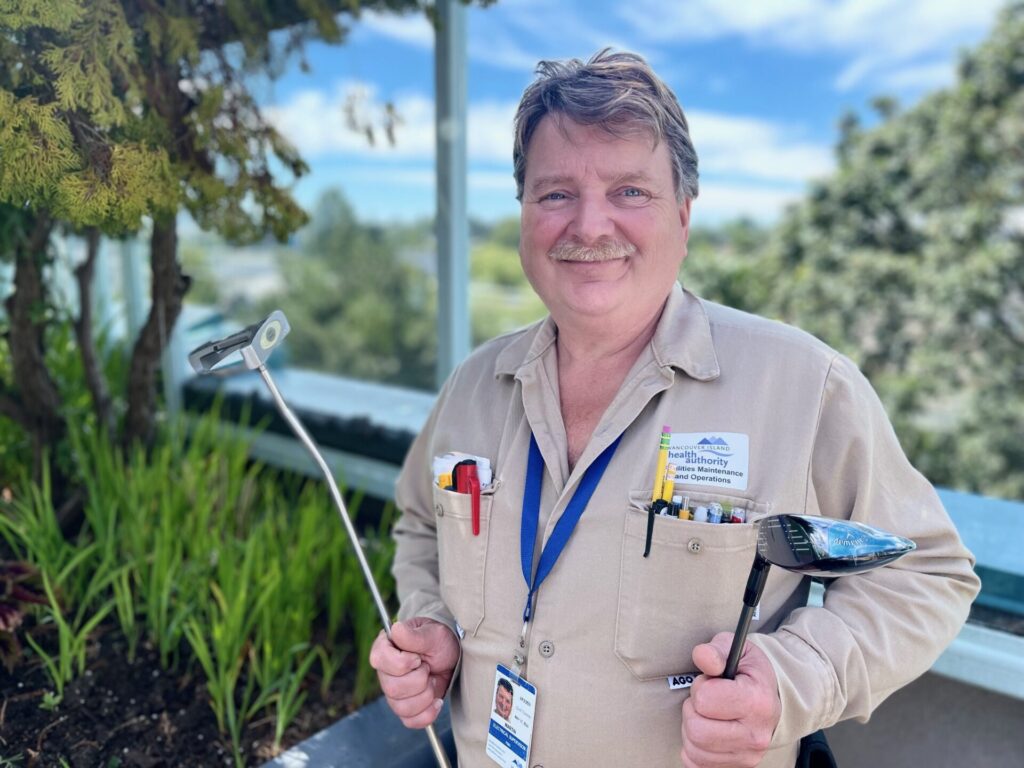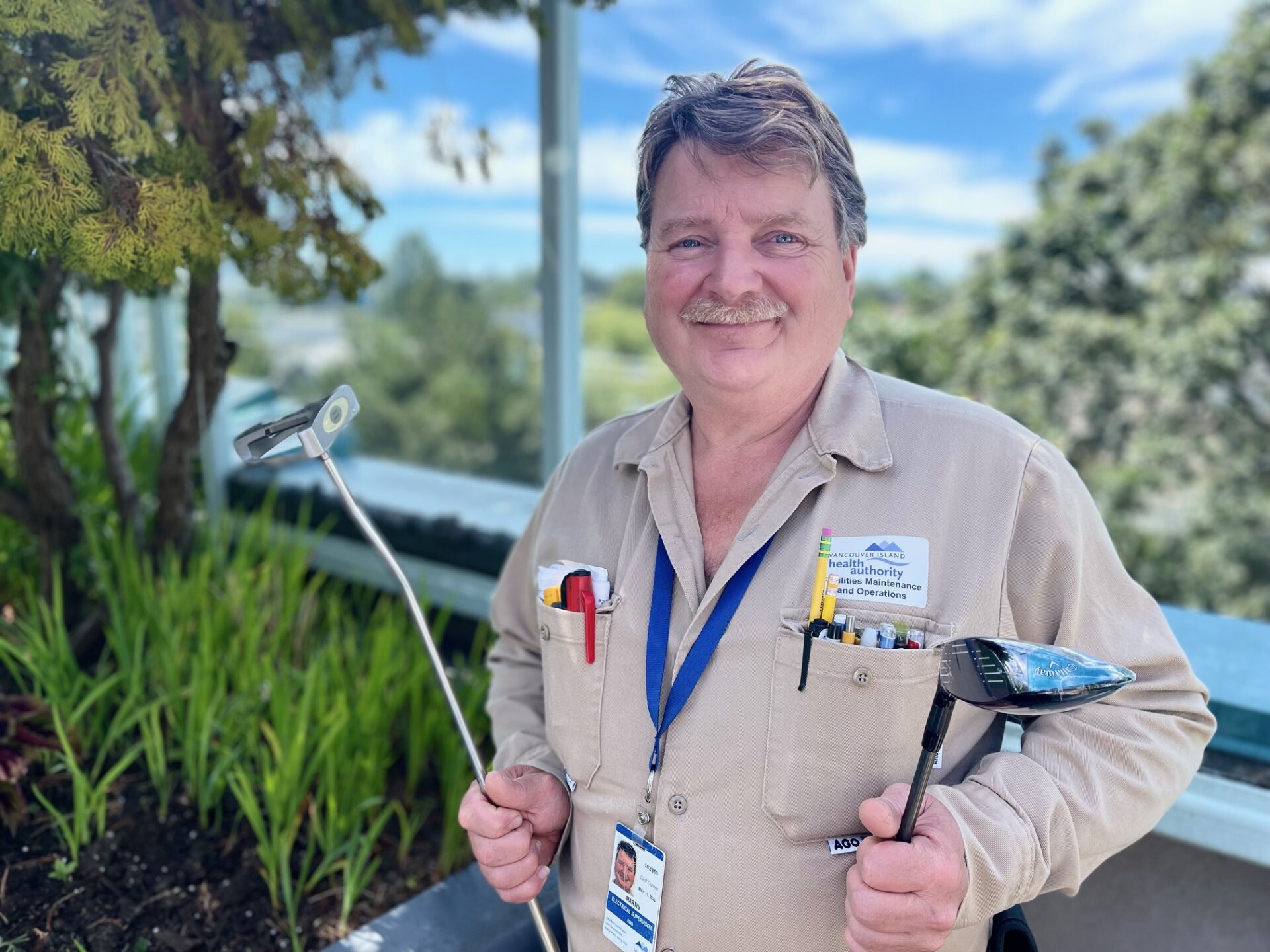 "The cause has an important place in peoples' hearts – hospice has touched so many people," Martin says. "I can't thank hospice enough for their quality and compassionate care"
The Aug. 21 event at the Metchosin Golf & Country Club draws 90 employees for a nine-hole tournament with a shotgun start at 2 pm.
Donate here to support the FMO Golf Tournament's fundraising efforts.