Volunteer Opportunity to Join our Patient Partner Advisory Committee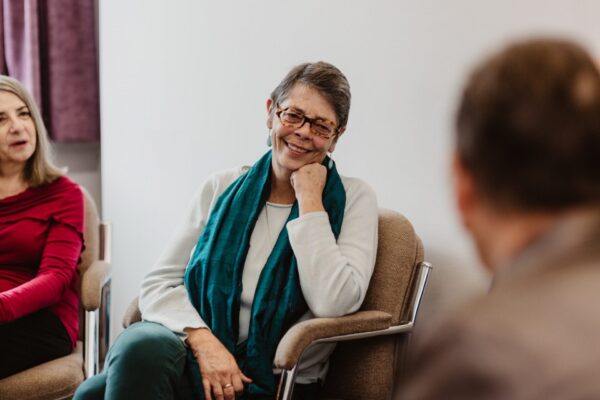 Victoria Hospice is currently recruiting 4-6 community members as patient partners to be involved in assisting us to develop and improve our programs and services.
The Patient Partner Advisory Committee provides a formal opportunity for patient partners to contribute in planning processes and decision making as we move forward to fulfill our mission: Quality Palliative and End-of-Life Care for All.
Patient Partners are a diverse group with a variety of backgrounds and experiences, and share a desire to improve the quality of health care. They may have had experience either as a patient, family member or caregiver, or have been part of the healthcare system in a professional manner. Victoria Hospice will work with patient partners to ensure that their ideas and concerns are reflected in recommendations and provide feedback on how their input affected the decision.
Key areas of focus for the Patient Partner Advisory Committee may include:
Review and provide feedback about relevant innovations and new initiatives
Review educational materials for patient and family friendly language
Review patient experience reports and surveys
Provide feedback and suggestions in key strategies and actions to improve the experience of patients and families
This volunteer commitment is up to 4 hours per month including a monthly meeting. Patient Partners are asked to join the committee for a term of 1 or 2 years.
Interested?
If this exciting opportunity appeals to you, please submit an expression of interest to: Kristine Gagnon Kristine.Gagnon@viha.ca by August 10, 2020.
---