Each September, Victoria Hospice awards honorary life memberships to volunteers who have served with distinction and made significant contributions to our organization.
"Volunteers are very much part of the team," says Kristine Gagnon, Interim Director of Volunteer Services. "That's why it's been so tough during the pandemic not having them around. We have come up with creative ways to stay connected and at our recent AGM we were thrilled to recognize the contributions of our latest honorary life member inductees."
We extend our sincere congratulations and gratitude to these exemplary Hospice volunteers: Sheridan Cooper, Maureen O'Neill, and Kimberly Smit. We would like to thank all of our volunteers for their service to Victoria Hospice. We cannot wait to have you back as soon as public health mandates allow.
More about this year's honorary life membership recipients
Sheridan Cooper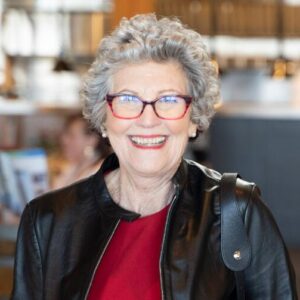 For ten years, Sheridan has dedicated over a thousand volunteer hours to Victoria Hospice. Sheridan brings her wholehearted presence to our Inpatient Unit. Whether connecting one-on-one with patients or supporting families and loved ones with a warm cup of tea, she radiates a beautiful sense of calm.
It's not only patients and families that have benefitted from her warmth and generosity of spirit—many new volunteers have received kindly mentorship from Sheridan. She is a genuine team player who has helped so many learn the intricate rhythm of daily life at hospice. Sheridan has also supported many community events over the years, including modelling at our inaugural Fashion for Compassion event.
Maureen O'Neill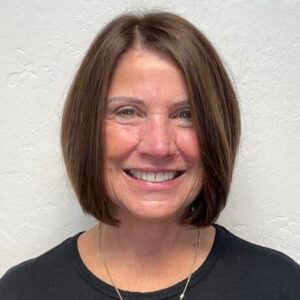 For six years, Maureen has dedicated 900 hours of volunteer hours on our Inpatient Unit and in the community. A regular morning shift volunteer, she is always eager to help out—from assisting the clinical team to organizing art supplies for visiting children. As a companion volunteer Maureen has supported several clients in their home and during the pandemic was able to maintain weekly phone contacts, engaging in friendly and supportive conversation.
Maureen demonstrates wisdom, kindness, and a commitment to being fully present in service to others. She recently deepened her capacity to support people on their end-of-life journey through education in spiritual care. She has also been a mentor, passing on her extensive knowledge to a new generation of volunteers.
Kimberly (Kim) Smit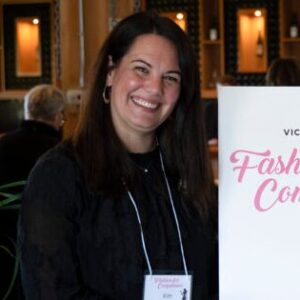 A Hospice volunteer since 2016, Kim has dedicated 600+ hours of service to our Inpatient Unit and to Bereavement Services. Joyful, thoughtful and kind, Kim truly exemplifies the art of meeting people where they are at. She brings the most wonderful sense of compassion and empathy to our patients and families on the Unit and to people on their grief journeys through one-on-one and group grief support.
Amongst our clinical team, hospice staff, and fellow volunteers Kimberly is held in the highest esteem. Her dedication to Hospice and the community we serve is appreciated by all who cross her path.
Thank you to Kim, Maureen, Sheridan and all of our volunteers for your service to Victoria Hospice!