This Remembrance Day we would like to honour a Victoria Hospice Legacy Donor, Jerry Blumenschein.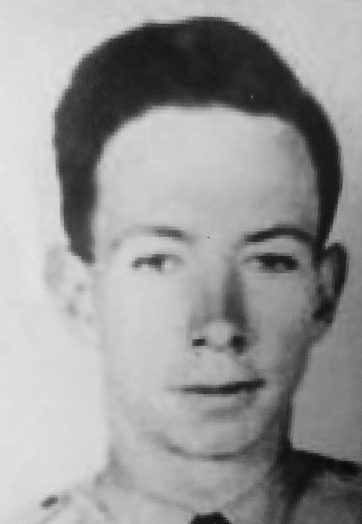 Jerry and his wife Norah made the incredible decision to leave a gift in their Estate plans to Victoria Hospice after Jerry's sister passed away with Hospice care in Kelowna. They were so touched by the care that she received that they wanted to ensure the same comforts were available locally in Victoria.
Jerry was born in Calgary in 1928. At the age of 21, he decided to enlist in the Royal Canadian Air Force to become a fighter pilot, as there was an increasing need for pilots with the onset of the Korean War. He was sent for eight weeks of Officer Training in London, Ontario. Half of his class failed – but he passed and was one of the few sent for training in the Sabre Jet Fighter, at the time, the most technologically advanced Fighter plane in the world.
Following his successful training, he was stationed in Zeibruchen Germany (1952) for three years. He recalls being hand picked by his Commander to show the town to Helen Claxton, daughter of then Canadian Minister of National Defense Bruce Claxton, when she visited his base.
Jerry was then transferred to Cold Lake, Alberta for four years to instruct on the CF100 all weather fighter. He was then transferred to Bagotville, Quebec for four years to fly the Supersonic Voodoo fighter, then the most heavily armed fighter in the world, carrying two atomic missiles.
He knew that he would retire as a fighter pilot by the age 45, so he enrolled at Queens University and completed a Bachelor's degree in Psychology and Classical History while continuing to serve and be a father. 
Toward the conclusion of his degree, he applied to be a Test Pilot in the Royal Canadian Air Force, of which there were only a handful in Canada. He was successful, and was seconded to Bristol Aerospace in Winnipeg where he would test fly every Voodoo after each refurbishment, fly it back to its location, and then return with another plane to be refurbished.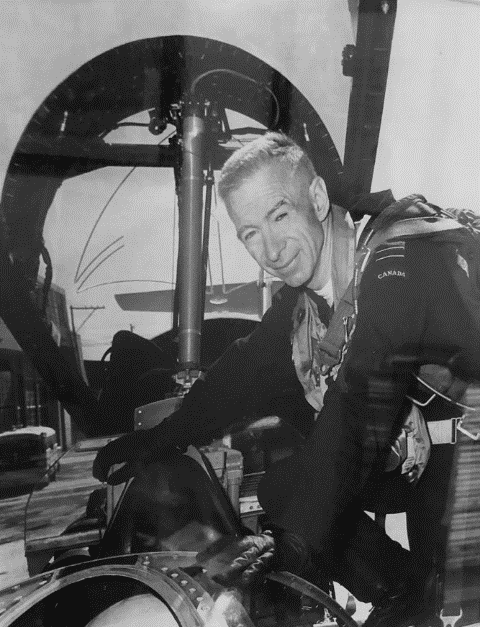 After his retirement from the Air Force, he obtained employment with the Public Service Commission and ended his second career as the Chief of Personnel for the Winnipeg Tax Centre.
Thank you Jerry for your dedicated service to our country and for your generosity towards ensuring quality end-of-life care is available to all.
Photos (left to right): Jerry visiting Victoria Hospice and the display featuring his story, Jerry and wife Norah with Victoria Hospice staff, Jerry and Norah posing next to the display. (Nov 5th, 2019)
---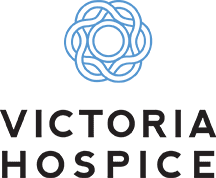 It is an honour to receive legacy gifts from people of all walks of life. Each gift is truly unique and received with gratitude, making a lasting difference in end-of-life care for patients and families. We thank Jerry and Norah Blumenschein for their vision and foresight by including Victoria Hospice as part of their Legacy.
To learn more about how to make a gift by will,
call Shelley at 250-519-1743
---