Spiritual support for people who are dying and their loved ones is a key part of interdisciplinary end-of-life care at Victoria Hospice.
Spiritual Care Coordinator Debra Caravitis helps people connect with what gives meaning and purpose to their lives, to hope, forgiveness, and to their relationships – with self, others, a greater source, whatever that might mean to them.
Debra serves patients and families at hospice and in the community, and staff and volunteers in their work and in their own inner life.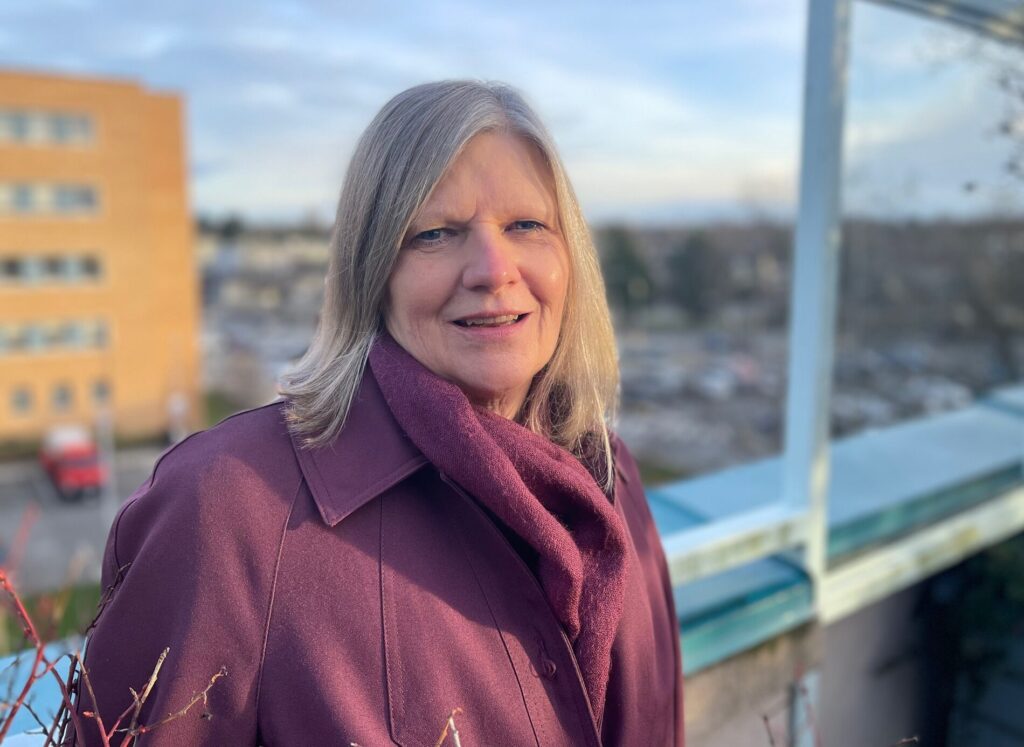 "Spirituality is such a broad area, encompassing different things for different people," she says. The sense of the spiritual taps into something greater than themselves, and can be expressed in many ways, including through a love of nature, art, or animals. It may include religion, but not necessarily."
Spiritual care can include offering blessings and honouring rituals, keeping vigil, companioning, recording memories, and liaising with religious communities.
Patients and families often don't know what to expect at the end of life. Debra is able to talk with people about what kind of experiences they may encounter as conditions change and explore their concerns and hopes.
"Bearing witness to pain – not trying to "fix" or ameliorate it and deeply listening when someone is feeling the pain of all the losses they may be encountering – all this is part of spiritual care," she says.
"A question like, 'how are you within?' invites people to touch into what matters most to them."
Supporting people of all ages through major transitions and the unknown has been Debra's life's work. She has worked with people at the beginning and end of life.
Prior to joining Victoria Hospice as a counsellor on the Victoria Hospice Palliative Response Team in 2014, Debra worked with children with special needs and their families as a teacher and consultant. She moved into the Spiritual Care Coordinator role in September 2022.
Debra has extensive training as a spiritual director. She is on the Canadian leadership team of the Sacred Art of Living Center for Spiritual Integration, which advocates for a human and soulful way of dealing with suffering.
"The focus on holistic care and tending to the spirit has always been part of my work with hospice," she says. "I'm grateful for this opportunity to be with patients and families at this important transitional time."