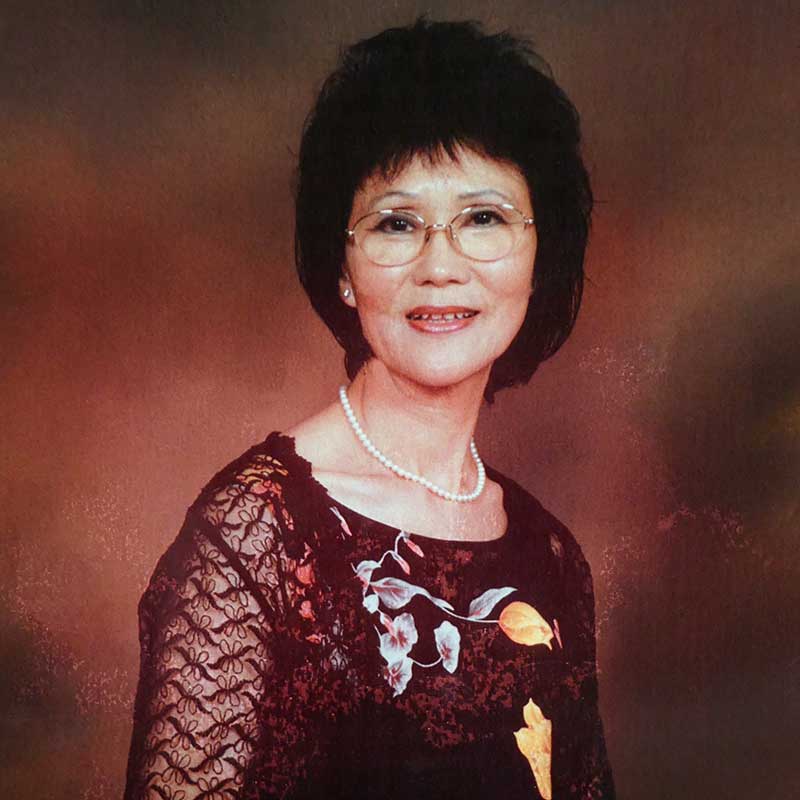 Donna Wai Goon Chu
---
It is with heartfelt sadness that we announce Donna's passing on October 16, 2022 while surrounded by family. Her final few weeks at Victoria Hospice were very comforting. She had many visits from family and friends.
Donna was born in Canton, Baiyun District, Pan Yu South Village. In 1958 she arrived in Canada and married Stan Chu. From humble beginnings, they worked many jobs, while raising a family and helping extended family. Together they built up a restaurant business retiring in 1994. They enjoyed everything together during their wonderful 64 years of marriage.
Donna enjoyed entertaining, playing mah jong, ballroom dancing, tai chi, karaoke, travelling and spending time with family and friends. She touched so many lives during her journey on earth. Donna was kind, generous with her time and instilled strong family values.
The family is very thankful to Dr. Douglas McGregor, Dr. Kara Schneider, Alina Ghiman, the nurses and care team at Victoria Hospice for their care and compassion provided to Donna. A special thanks to family physician Dr. James Snodgrass for his attentive care over the decades.
She will be greatly missed by many, but always loved by those who had the joy to share in her life.