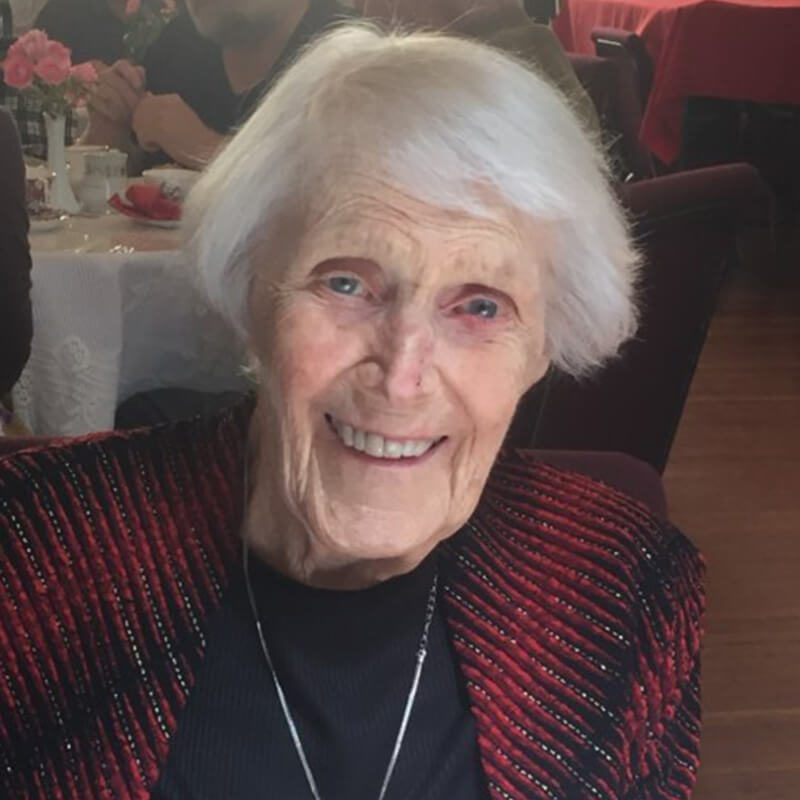 Grace Meek Gilmore-Cutler
---
Died peacefully on July 30, 2018, in Victoria Hospice, age 97.
Grace was born in Newcastle-on-Tyne England in 1920, returning to Canada with her mother soon after and spending her childhood in Moose Jaw, Sask. After a brief sojourn in Vancouver, she married John F. Gilmore and moved to suburban Montreal in 1947 where she lived for almost 35 years, raising two children and doing volunteer work. Moving to Victoria in 1981, she became an early member and board member of Fairfield New Horizons Society, predecessor of the Cook Street Village Activity Centre, where she was an enthusiastic fitness instructor. Grace was also a devoted volunteer at Victoria Hospice. In 1998 she married Charles F. Cutler. The couple became much-loved members of the senior's Cridge Club at Church of Our Lord.
Grace was a kind and caring friend and neighbour, and an inspiration to many with her gentle, positive disposition and determination in the face of adversity. As one old friend remarked, "Could anyone have been more appropriately named?"
Lovingly missed by husband Charles, children Sharon and John N., nephew Bob, niece Sherrie, sister-in-law Maryke, their respective families, and many others.
A Memorial Service will be held on August 29th, 2018 at 2:00pm at First Memorial Funeral Services 1155 Fort Street, Victoria BC