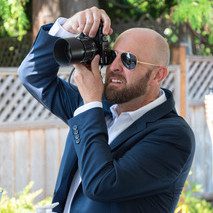 Jason Elder
---
On March 18th, 2020, the world lost a great man. Jason Elder passed away at home after a short battle with Cancer.
Jason was a kind, loving and loyal man. He truly loved his family and friends. His grin and laugh lit up a room.
Jason leaves behind his wife, Ashlee, his cats Winston and Phoenix, his family, and his many friends. He was loved by many and will be truly missed by everyone who knew him.
The Victoria Hospice Palliative Response Team allowed for Jason to be cared for in his home. They supported all the family and friends in his final days and for that, we are all truly grateful.