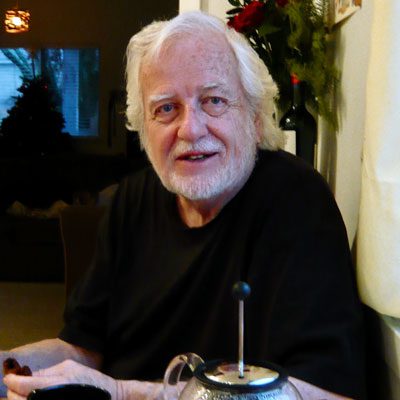 John F. Krich
---
In the supportive care of the Victoria Hospice, Royal Jubilee Hospital's Richmond Pavilion, John passed peacefully at the age of 86 on September 15, 2022. Even during his brave battle with pulmonary fibrosis, he continued to be engaged with his theatre community in Victoria, for as long as he could.
John is survived by his three children, daughter Gretchen, sons Joel and Benjamin, and granddaughters Jackson and Rosie.
John was born on August 10, 1936, to John and Pauline Krich in Cleveland, OH. John attended Baldwin Wallace College, where he majored in theatre. He was then accepted into the graduate program at the Yale School of Drama, where he earned his MFA.
In 1969, John joined the UVic Theatre Dept. during the original Victoria Fair Days at the MacPherson Playhouse and helped establish UVic's Phoenix Summer Theatre program. He acted in numerous local and regional productions throughout his career. A much-revered professor of theatre at UVic for more than three decades, John directed and performed in dozens of productions at the Phoenix Theatre. A dedicated teacher, John mentored many of his students and colleagues with devotion and love.
We are so grateful for all the support from the Victoria Hospice Society that John received during his final battles with the disease. In lieu of flowers, the family welcomes donations for the Victoria Hospice, so that they can continue their wonderful work for the community.