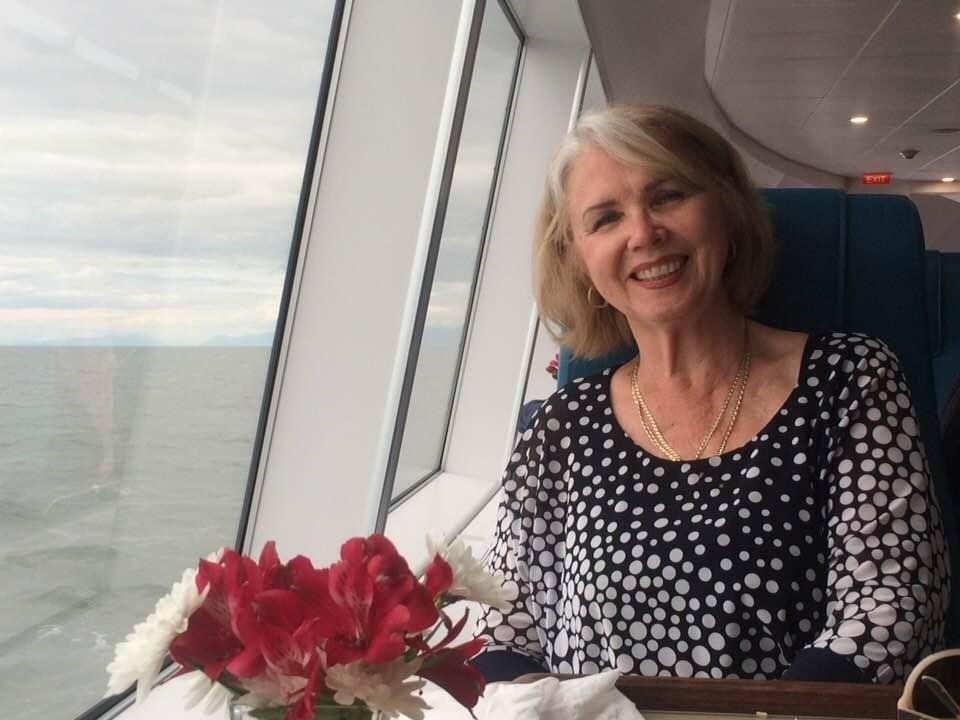 Sandra Joan Kurvers
---
Sandra was born March 28, 1949, in Saskatoon, Saskatchewan, passed away peacefully on October 14, 2021, in Victoria, B.C. Sandra is survived by her three loving daughters – Shaun (Gord), Beverly (Shayne) and Debbie (Greg) and grandchildren Chelsea (Darren), Cameron, Sasha, Erin (Ronnie), Andy (Joanna) and Max, as well as great-grandchildren – Seamus, Lily, Liam, Hailey and Dennis. She is also remembered and missed by her two brothers – Randy (Doris) and Ritchie (Diane) Melnychuk; their children – Trevor, Troy, and Charmaine; her stepchildren Robert, Mike (Shelley), Terry (Paula), Vanessa (Rick) and Jason (Linda), and their children Brandie, Curtis, Tyler, Hailey, Jeremy, Joshua, Zachary, Rylan, Jayden and Jareden; and her many dear friends with whom she enjoyed and celebrated life to the fullest.
For all who knew her, Sandra will be remembered as a lovely, generous, and kind soul. She is forever in our hearts and will be missed always. A Memorial Service for friends and family will be held in the Sequoia Centre at McCall Gardens, 4665 Falaise Drive, Victoria, BC, on Sunday, November 7, 2021, at 2:00 pm.
In lieu of flowers, donations to Victoria Hospice in Sandra's name are appreciated. Our deepest gratitude goes out to the wonderful team at Victoria Hospice who cared for mom in her final days.