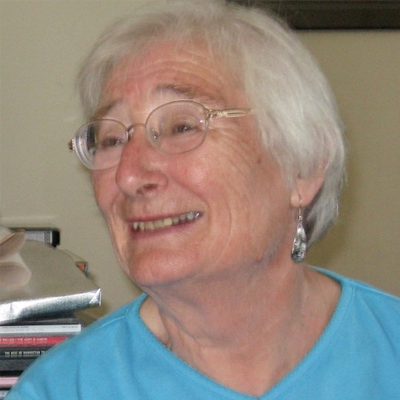 Sheila Gaunt
---
Sheila Gaunt was a passionate volunteer at Hospice for almost 20 years. She did a lot of volunteer work in her retirement, but Hospice held a special place in her heart. She felt happy to be able to give comfort to patients and always had time to make a cup of tea for someone and sit and talk.

Sheila sang with the Gettin' Higher Choir since the late 1990's and loved to sing at every opportunity. In fact, Sheila and her volunteer partner Gillian were known to burst into song at any time during their shift at Hospice. The patients, families, and staff enjoyed it, and some of them often joined in.

Sheila passed away peacefully at the age of 87 on April 25, 2019. She is greatly missed by her large and loving family and by the extended community of friends and neighbours whose lives she touched.