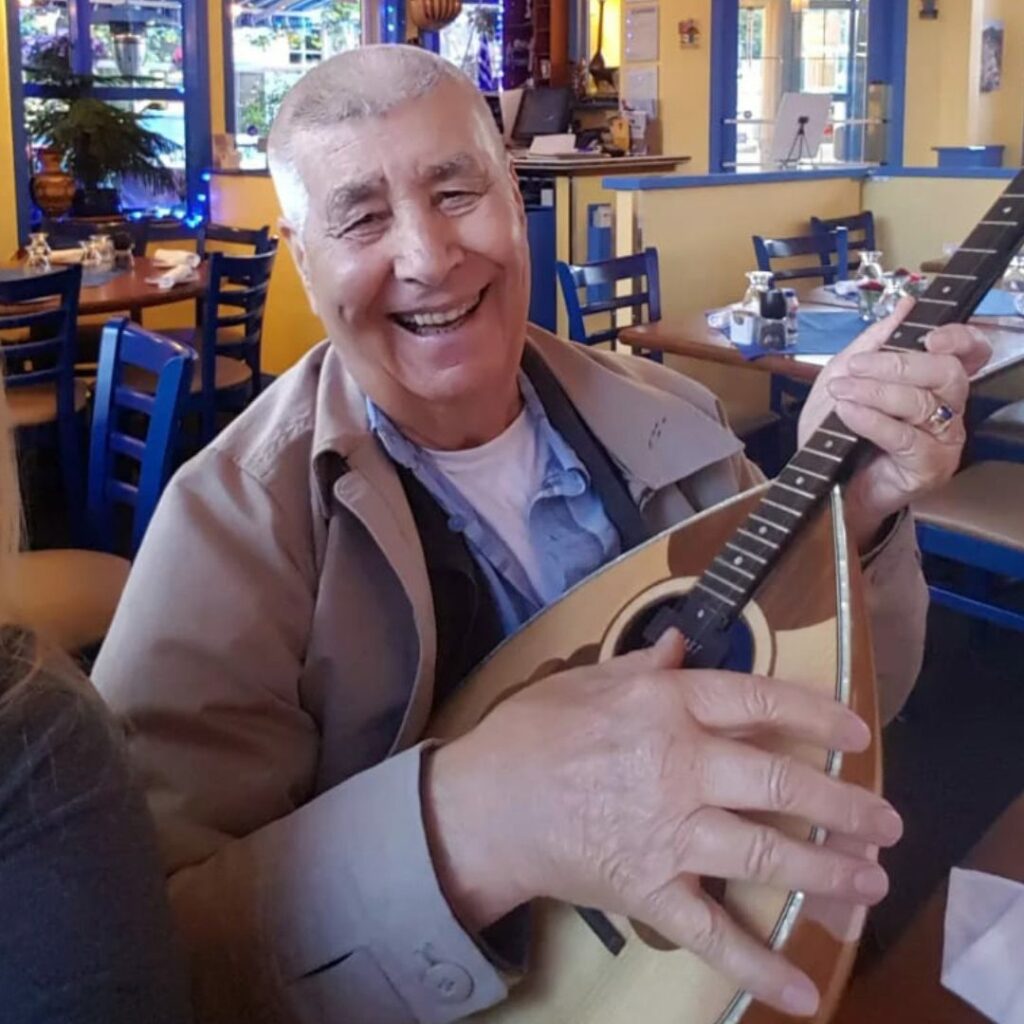 Tom Pirinis
---
It is with a sad and heavy heart that I share with you that my dad, Tom Pirinis, passed away on Thursday, February 18th, 2021 at 3:10pm.

He was an amazing husband to his wife Lavina, and a wonderful father to Athena Bacon, Marcy Pirinis-Baker and Joanna Pirinis.  He was the best papa in the world to Shayla Bacon, Sierra Bacon, Stassia Baker and Tomara Baker and a caring father-in-law to Mark Baker.  He also was a loving brother to Aikaterine Floropoulos, Dimitra Haropoulos, Ulysses Pirinis and George Pirinis.  He had a special bond with so many other family members and friends.

After a 15 year long battle with cancer he fought till the end to stay with us as long as he possibly could. He passed away at home peacefully and pain free with us by his side in person, and his daughter Marcy via skype video. 

He was in a sleep coma for 2 days prior, then miraculously, the night before he passed, he woke up!  He said hi and smiled at all of us.  We were so amazed and grateful to have that half hour with him awake.  He was not able to verbalize much except saying "hi" and "I love you" to us once.  He was able to nod his head for yes or no answers.  We asked if he heard us and also family on the phone talking to him earlier when he was sleeping and he nodded yes. 
 
In September 2019, the Oncologist told us he may only have 2 to 3 months left to live, but they couldn't predict the exact length of time. After the doctor left the room,  my dad said, "I am going to prove those doctors liars"…. and he sure did!!!  He hung on and bravely fought and lived for another 17 months!  He was the strongest man we have ever known.  We nicknamed him "the Energizer Bunny" as there were 3 times over the last year that he was close to the end,  but being the fighter that he was, he bounced back each time surprising all of us, including doctors.

He was an avid salmon fisherman, his greatest passion and hobby.  He was an accomplished boxer in Greece as a teenager and was a welder as his life profession.  He loved swimming, camping, travelling, playing poker, blackjack, watching his fig trees grow in the backyard and enjoying them when ripened. He also enjoyed watching Tarzan, old movies, hockey, poker and boxing on TV.  The most important thing to him was his family and friends and he always made sure they knew how much he loved them.  The Greek Orthodox funeral service was live streamed Monday March 1st when said goodbye to my dad.

He had been in and out of hospice over the last year and we would like to express our thanks and gratitude to every person there for taking such good care of my dad and providing so much support to him and to our family.  In lieu of flowers, and in memory of my dad, please consider donating to Victoria Hospice (see below to donate) or to the Victoria Greek Orthodox Church.

We would like to express heartfelt thanks to Father George, of the Greek Orthodox Church of Victoria, for his several visits to my dad at Hospice and at my parent's house, providing blessings, prayers and Holy Communion.  We appreciate his ongoing support and kindness, not only to my dad, but to our whole family too.  We would like to give thanks to the Greek Community for their ongoing support as well.

Thank you to everyone for your love and support and we will always cherish the beautiful memories we have of him.  He was such an amazing, kind and incredible man who was a role model and inspiration to many.  He will be greatly missed, but we will always remember and cherish all the wonderful times we had with him.  Now he is at peace and with God. May his memory be eternal.  With love and thanks from the Pirinis Family.
---
| | |
| --- | --- |
| | With heart-felt thanks for your donation to Victoria Hospice in memory of Tom Pirinis. ~ with love and thanks the Pirinis Family |