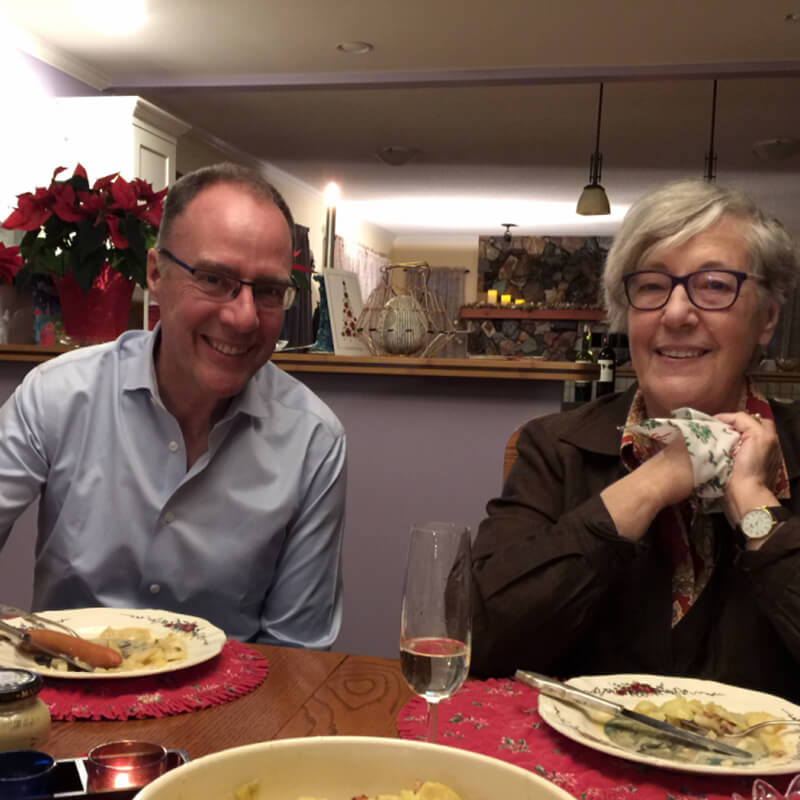 Ursula Rettich
---
B4B (Business For Business) is about supporting each other in business and also in life – for many of us, the two are inseparable. Clemens has put so much energy, enthusiasm and wisdom into creating and nurturing B4B, and that had to come from somewhere.
He got a lot of that drive and passion from his mum, Ursula Rettich, a vibrant artist: "There is nothing more exciting than an empty canvas and the need to use my brush- sponge- pallet knife- etc to fill it with colors."
To me, that sounds like Clemens talking about working with businesses. Ursula passed away unexpectedly and quickly, a life unfinished. I like to think that some of her energy and creativity continues in Clemens.
Ursula's last days were made comfortable by Victoria Hospice and I'd like to honour Clemens' gratitude to them with a B4B donation to Hospice