You Can Make a Difference
Volunteers are an integral part of our circle of care, supporting programs and services to ensure patients and families receive quality end-of-life care and support. It takes a special person with strong skills and abilities to become a hospice volunteer, and we're lucky to have such a dedicated team of them.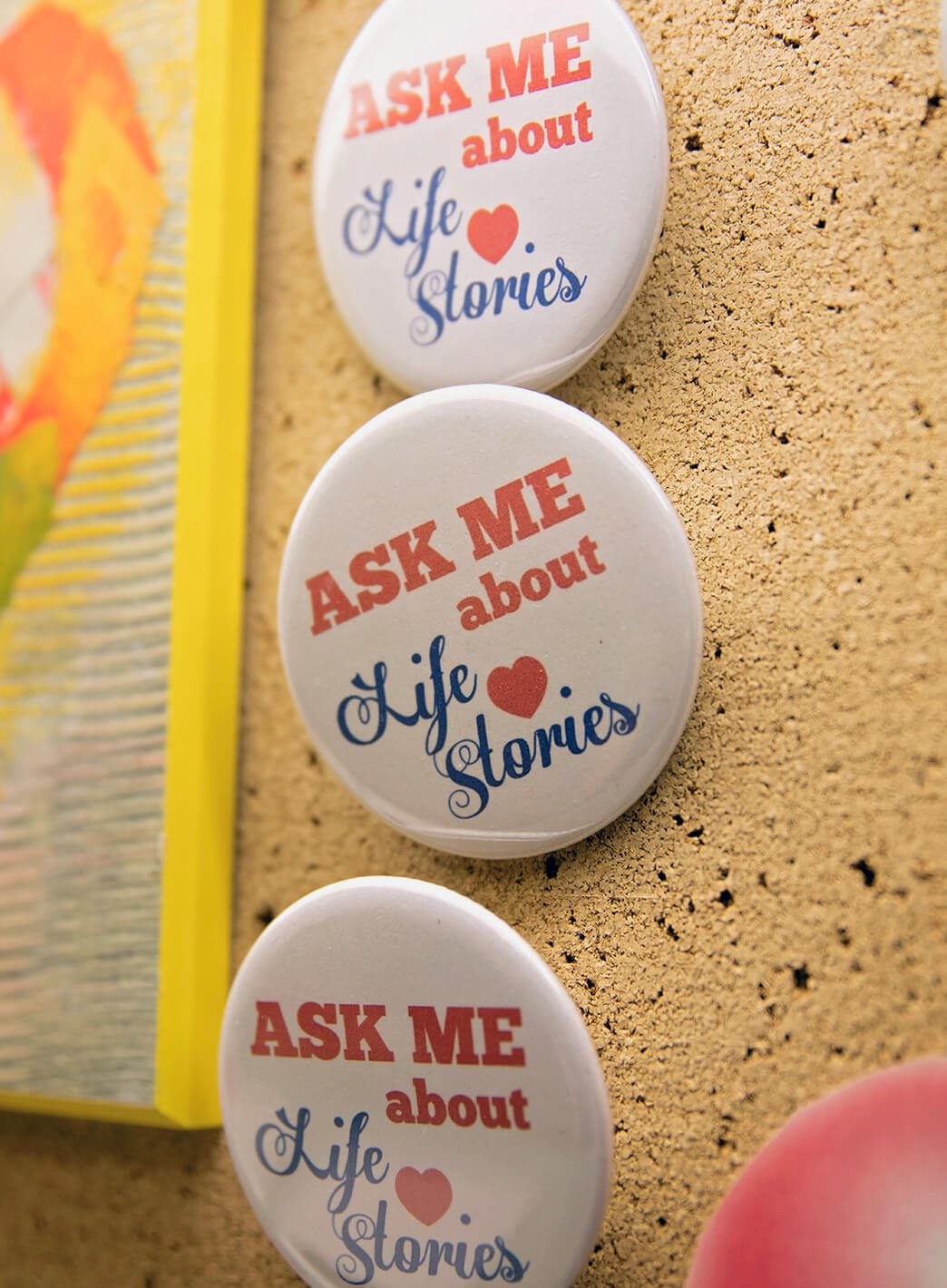 Over 300 volunteers work with patients and families, and staff, across departments. Volunteers can be found on the inpatient unit, in our community program, and with our bereavement program. Volunteers are also active in non-clinical areas such as our fundraising events, our Rooftop Garden, and office administration. Volunteers share their skills in patient care, companionship, complementary therapies (e.g. reiki, healing touch), administration, and more.
For more information, email us or call Volunteer Services for more information at 250-370-8727.
How to Apply
To maintain the high quality of our volunteer program, we place a great deal of care and attention on volunteer intake, training, and ongoing support.
If you are interested, the first step is to attend an information session. These require no registration, just show up! There you can fill out a volunteer application, which is followed by a personal interview with Hospice staff at a later date.
If accepted, you will be asked (at no cost), to complete a 36-hour training course in-full. All volunteers must be fully vaccinated against COVID-19 and follow all PPE (personal protective equipment) requirements. We also strongly recommend the annual flu vaccine (any volunteer who has not had the flu vaccine must remain masked at all times while on site during flu season: December – April).
For more information, please email us or call Volunteer Services for more information at 250-370-8727.
Information Sessions
Learn more about volunteering at Victoria Hospice at our information sessions, held in the Woodward Room, Begbie Hall at the Royal Jubilee Hospital:
Upcoming Information Sessions
In response to the COVID-19 pandemic, we have made the decision to postpone volunteer information sessions for the time being. Thank you for your interest and we look forward to offering these sessions when it is safe to resume.
Opportunities
Victoria Hospice relies upon many dedicated volunteers sharing their time and diverse skills in the following areas:
Clinical Volunteer Roles
Non-Clinical Volunteer Roles
Bedside Singers
Benefits
Music can be comforting and uplifting, bringing back wonderful memories. Volunteer Bedside Singers at Victoria Hospice provide this comfort, singing a cappella in teams of two for patients, their families, and loved ones.
The expectations for becoming a Bedside Singer are the ability to stay on-key, singing in a warm lullaby tone while blending voices. Evening practices are on the second and last Wednesday of each month and music is provided for practice. It's not necessary to have professional training, as most songs can be learned through repetition. For more information or if you have any questions, please contact the volunteer office by calling 250-370-8727 or email us.
We invite you to watch this video to learn more.