A letter from Elan, a grateful family member and donor
It has been three years since I lost my mom.
My mom, Susan, worked hard her whole life and at 70 years old made the decision to retire. She was excited to spend time with her grandkids and build her dream home on Gabriola Island.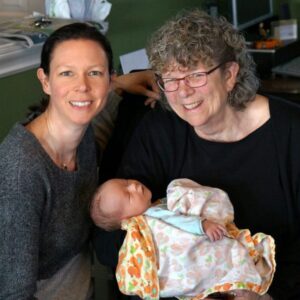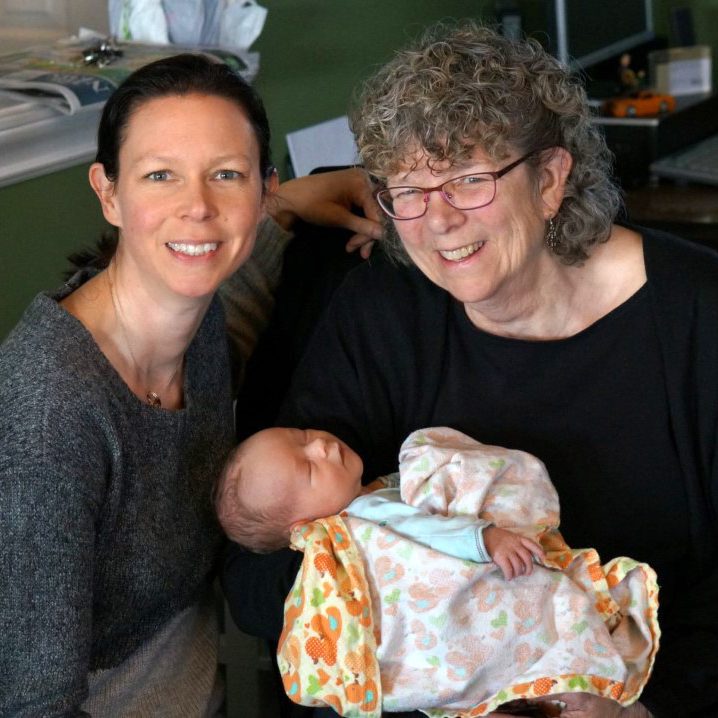 Her stage 4 cancer diagnosis came as a huge shock to our whole family.
In the weeks after mom's diagnosis, she called a meeting with me and my siblings. True to her nature, she was prepared for everything. Should the time come that she was no longer able to communicate, she had three wishes.
To have her children around her. To have access to the fresh air. To hear music playing.
Mom began treatment but her health declined quickly. My husband, young daughter and I moved her into our home and I took on the role of full-time caregiver. It was a stressful time – caring for Mom, juggling the needs of my family, and working full-time.
The months that followed were some of the most traumatic for me and my family. It was so challenging for us to see Mom this way.
The time came when we could no longer care for Mom at home. It was a difficult decision. As we navigated through the health care system we worried we wouldn't be able to grant her final three wishes.
That all changed the day a room became available at Victoria Hospice.
Mom was only in hospice for a short time but those four days became some of the most meaningful of my life.
It is hard to put our gratitude into words or describe what brought us so much relief. As soon as we arrived, we were met with an overwhelming amount of kindness and compassion.
I know the care we experienced was possible thanks to donors like you. I hope you'll make a gift today so that Victoria Hospice can provide that same care and comfort for families like ours who desperately need specialized end-of-life care.
The staff and volunteers cared for my mom with the utmost respect and dignity. It is something I will never forget, and your last gift was a part of that. From calling her by name to the handmade quilt on her bed, they truly understood how much the little things meant.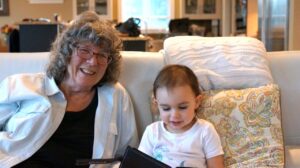 Most importantly, they understood Mom's three wishes.
They took these wishes into consideration in all the decisions surrounding her care.
My siblings and I were able to stay through the night to always be by Mom's side. The window in her room allowed for lots of fresh air and we spent time on the rooftop garden so she could feel the sun on her face. We always had her favourite music playing, either folk or jazz.
I felt a tremendous sense of relief and peace to be able to provide these last wishes to my mom. I was finally able to let go of being a caregiver and focus on being a daughter again.
When a volunteer brought me a cup of tea, I suddenly realized that our entire family was being cared for. The incredible team of physicians, nurses, counsellors and volunteers were there for us. With expertise and compassion, they guided us through Mom's final days.
At hospice, our family was able to breathe.
Mom died on August 5th, 2018, just ten months after diagnosis. My siblings and I were all able to take our time to say goodbye. We never felt rushed and we were encouraged to take the space to grieve.
It took several months for me to realize the full extent of the caregiver burnout I felt in the wake of Mom's death. I am so thankful for Victoria Hospice's Bereavement Services. My counsellor helped me understand what I was experiencing which made a tremendous impact on my grief journey.
I miss my mom every day. I never anticipated losing her so soon. I am eternally grateful to the team at Victoria Hospice for everything they did for my family, and to you as a loyal donor. Your generosity makes these critical programs and services possible.
Having experienced the care first-hand, my wish is for all families to have access to this vital support when the time comes. That's why I became a donor to Victoria Hospice.
With each gift, I am honouring my mom and making a difference in the lives of patients and families.
Please join me in making a donation today. Together we can ensure compassionate end-of-life care is available when it's needed most.
With sincere appreciation and thanks,
Elan, Susan's daughter
PS. You have my family's deepest gratitude. Your gift today will bring critical care and support to families like ours.