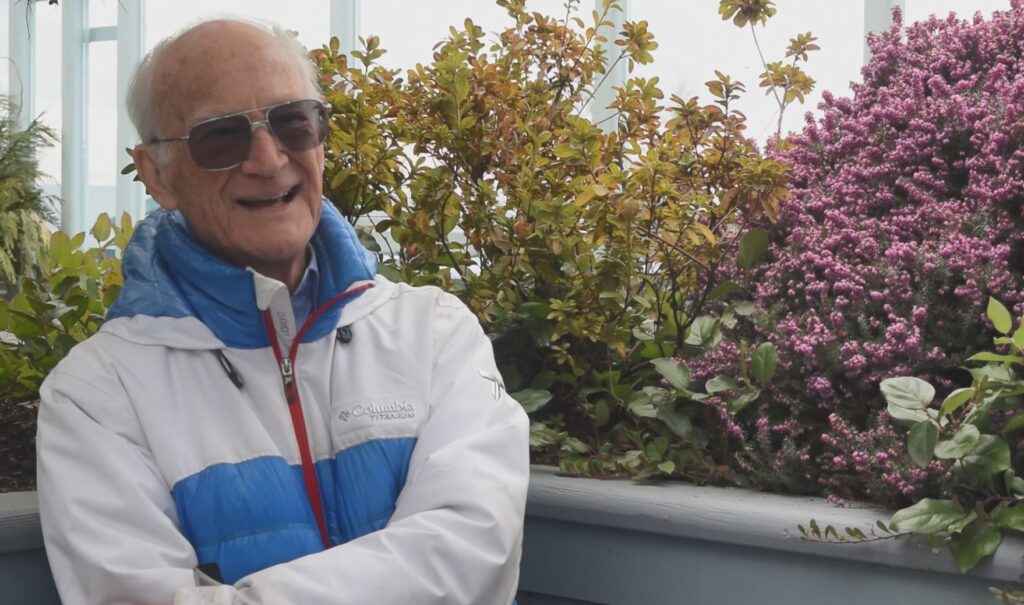 Sadness. Fear. Confusion. Doubt. It can feel overwhelming when someone you love has died.

So many people just don't get that. They want you to stop being sad and 'get over it'.

I know because in 2007 my wife Freda died of cancer.

Fortunately, Victoria Hospice was there. I met some amazing counsellors, and was surrounded by people who knew exactly what I was going through. Thanks to them, I found the strength to carry on.

I know I don't need to explain Victoria Hospice's Bereavement programs to you. You know. You've already supported them through your past donations.

But here's something that you may not know: in recent years, wait times for Victoria Hospice's Bereavement services have climbed past three to five weeks as the need in our community has grown.

At the same time, the needs of patients in our community have started changing too, and there's not enough expert support for people who have been newly diagnosed with a life limiting illness…particularly for those who wish to be cared for in their own homes.

That's why I'm writing, to ask that you make a donation to help grow Victoria Hospice's Circle of Care.
---
As you may have read in a recent newsletter, Victoria Hospice has opened a new Community Support Centre on Chatterton Way in Victoria. It's a first step in an ambitious plan to dramatically expand care services in our region. Your gift will help with the next step: developing and launching new programs of care that will operate from the Centre.
Every gift is appreciated… and will touch many lives…

• Your donation of $80 funds one bereavement counselling session, ensuring prompt professional support for someone in need
• Your gift of $150 allows Victoria Hospice to conduct a 2-day training workshop for volunteers providing in-home care support
• Your donation of $384 provides one month's worth of drop-in bereavement support group sessions, or bereavement walking group sessions, to a person experiencing grief following a death
• Your donation of $500 provides vital equipment costs that allows Victoria Hospice counsellors to provide remote counselling via the internet to a person struggling with complicated grief anywhere in Canada
• Your donation of $1000 purchases supplies for a Care at Home kit, supporting trained Victoria Hospice volunteers with all the resources they need to provide in-home care, navigation and support to someone living with a life-limiting illness

If you believe in Hospice as much as I do, please follow your heart and give a gift that feels right for you.

And when you do, there's something else that you may not be aware of: every gift can be made 'In Memory'. When you give an 'In Memory' gift, the name of your loved one will be placed on our seasonal Memorial Wall at Victoria Hospice's inpatient unit.

I miss Freda so much. I think of her all the time. Until it happens, you never imagine your life without the person you love.

But it does happen. For all of us, in some way. Loved ones get sick, loved ones die, and suddenly you don't know what to do.

That's when Victoria Hospice matters most. Please give today.

With sincere appreciation and thanks,

Max White

P.S. In addition to your support, I hope you'll come by and visit the new Community Support Centre at 102–4450 Chatterton Way. This is the most significant expansion of Victoria Hospice's care in 30 years, and I'd like you to see the impact your support is having for local families.