Child and Youth Grief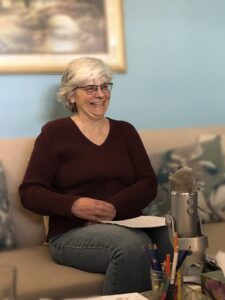 A three-episode series covering Child and Youth Grief, featuring Victoria Hospice Child and Youth Counsellor Allyson Whiteman. The three episodes cover Developmental Stages, Resilience, and Ways to Support Children and Youth.
This podcast series was made possible by the generous support and donations of our community.
Episode 1 – Developmental Stages
Allyson Whiteman, Child and Youth Counsellor with Victoria Hospice, covers each developmental stage, ways they show they're grieving, and how to support them.
Episode 2 – Resilience
In this episode Allyson defines resilience (1:20), what the needs of bereaved youth are (2:43), talks about "protective factors" and how they promote resilient families (8:36), offers practical advice (16:27) and tips on discipline (31:12).
Episode 3 – Ways to Support
In this episode Allyson covers ways to support younger children (0:35) and tweens and teens (5:52) in their grief. She also talks about things to watch for as warnings signs a child is struggling with their grief (14:40), and what to do if you notice any of them (19:38).
Episode 3 – Ways to Support