March 15, 2022 – Victoria Hospice is one step closer to expanding access to palliative end-of-life care in the community.
A Greater Victoria School Board (GVSB) bylaw to subdivide and sell 1.3 acres of land to Victoria Hospice passed the third and final required reading on Mar 14.
The bylaw, "School District No. 61 (Greater Victoria) Lansdowne Middle School, South Campus (formerly Richmond Elementary School) Site Partial Disposal Bylaw 2022", involves a triangular-shaped parcel of land bordering Bowker Creek.
The sale is subject to approval from the Ministry of Education, a 90-day review period by the Victoria Hospice Society Board of Directors, and subdivision by the District of Saanich.
"Following approval from the Ministry of Education, part of our due diligence for the sale involves in-depth feasibility work to be conducted over a 90-day period," says Victoria Hospice CEO Kevin Harter. "It's still a long road ahead but we are cautiously optimistic about this ideal site for a new home for Victoria Hospice."
The design intent for the potential new site allows for a diverse array of environmental and social benefits, including multiuse green spaces for Hospice clients and families, an outdoor classroom, and public greenway access.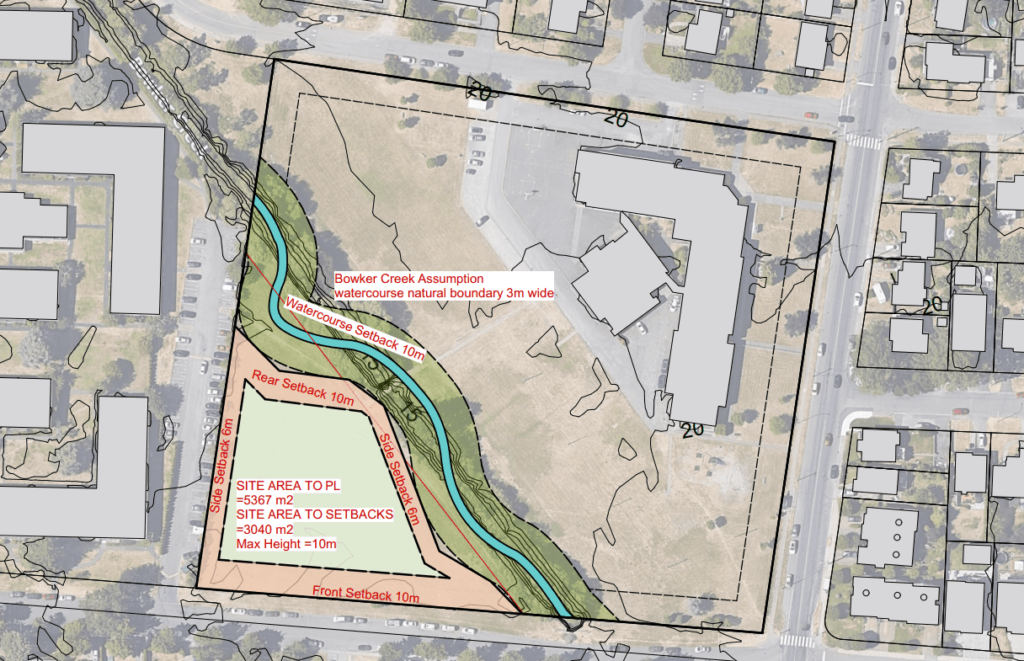 "The plan for the riparian area habitat creation will bring the community together, including the students and residents in the area, with a natural environment to enjoy and learn. It will turn a currently hazardous space into a safer, natural habitat for wildlife and people to enjoy," says Harter.
For more than four decades, Victoria Hospice has worked to enhance the quality of life of people facing life-limiting illness, death, and bereavement. The need for new and enhanced programs and services is clear: the population of people aged 75 and over on Vancouver Island is expected to double by 2035.
"We desperately need a new facility to ensure a good quality of life for people who are dying and their loved ones," says Harter. "We are grateful for the support we have received from people in our community, including our loyal donors and volunteers, and we look forward to ongoing collaboration and dialogue with all of our stakeholders."