Support for people bereaved in toxic drug death crisis
This story is from our Fall issue of Transitions, a quarterly newsletter.
---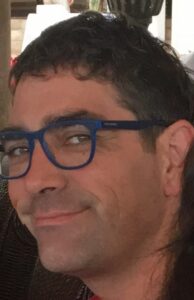 Leslie Hogya's son Jean­-Guy was creative and fun-­loving with a larger-­than-­life personality to match his 6'5″ frame.
He also struggled with addiction. After Jean­Guy entered treatment in his late 30s, the family enjoyed five encouraging years together. They reconnected. "We spent time as a family. He was always so gregarious, kind and loving, but this was a particularly sweet time."
Their extended family took a trip to Mexico in December 2019. "The day before my 76th birthday, Jean­-Guy and I climbed up this huge hill in Puerto Vallarta," Leslie says. "What a joy."
They were in shock when Jean-­Guy died of a toxic drug overdose a week later. They hadn't seen it coming. Leslie says she began to understand the nature of grief with the help of a Victoria Hospice counsellor. "I was of the schooling that when you lost a loved one you got over it and moved on with life," says Leslie. "At Hospice, I learned that grief is a journey."
In August 2020 she joined Victoria Hospice's first support group for people grieving the death of a loved one due to toxic drugs. Facilitated by counsellors Heidi Wigmore and Sue Mckenzie-­Mohr, the group met in a quiet corner of a public park.
Heidi says the way participants developed trust and connection with each other was impactful for everyone. "This sharing was courageous for all of them. For some, it was the first time they faced things like pulling out memento boxes or looking at pictures. It also opened a space of vulnerability in which some harder parts of their journey were shared."
"We were all moms at different stages of loss," Leslie says. "It was and continues to be very healing."
Although the sessions ended almost a year ago, the five women still meet once a month in an outdoor setting or over Zoom. "I am so thankful for the deep connections and rich resources I acquired through Victoria Hospice."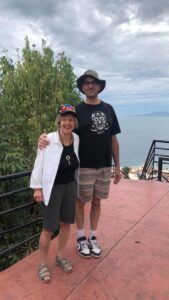 Leslie says she has gained insight and strength from the hospice counselling sessions as she continues to learn to carry her grief.
She has also found that it takes a lot of courage to speak openly about Jean-­Guy's addiction and sudden death. "There is so much stigma around substance­-related death. It is starting to feel better for me to stand up and talk about it. People worry they will upset me if they say Jean­Guy's name but it is a gift to be able to talk about my son. I want to talk about him. I want to remember him."
---
Victoria Hospice Counsellor Interviewed on CBC Radio
Victoria Hospice counsellor Heidi Wigmore was recently interviewed on CBC Radio about the Room to Grieve, Space to Heal group mentioned in the story above. Click here to listen to the full interview.