Victoria Hospice is of the Royal Victoria Marathon official charities as part of the 2023 CHEK Charity Pledge Program.
The 43rd annual Royal Victoria Marathon will be held October 6-8, 2023. The new 5K and Thrifty Foods Kids Run takes place on the Saturday in Oak Bay, followed by the Marathon, Half Marathon and 8K on the Sunday in downtown Victoria.
Victoria Hospice supporters can join our team, walk run, and collect pledges to support compassionate end-of-life care through participation any of the marathon weekend events.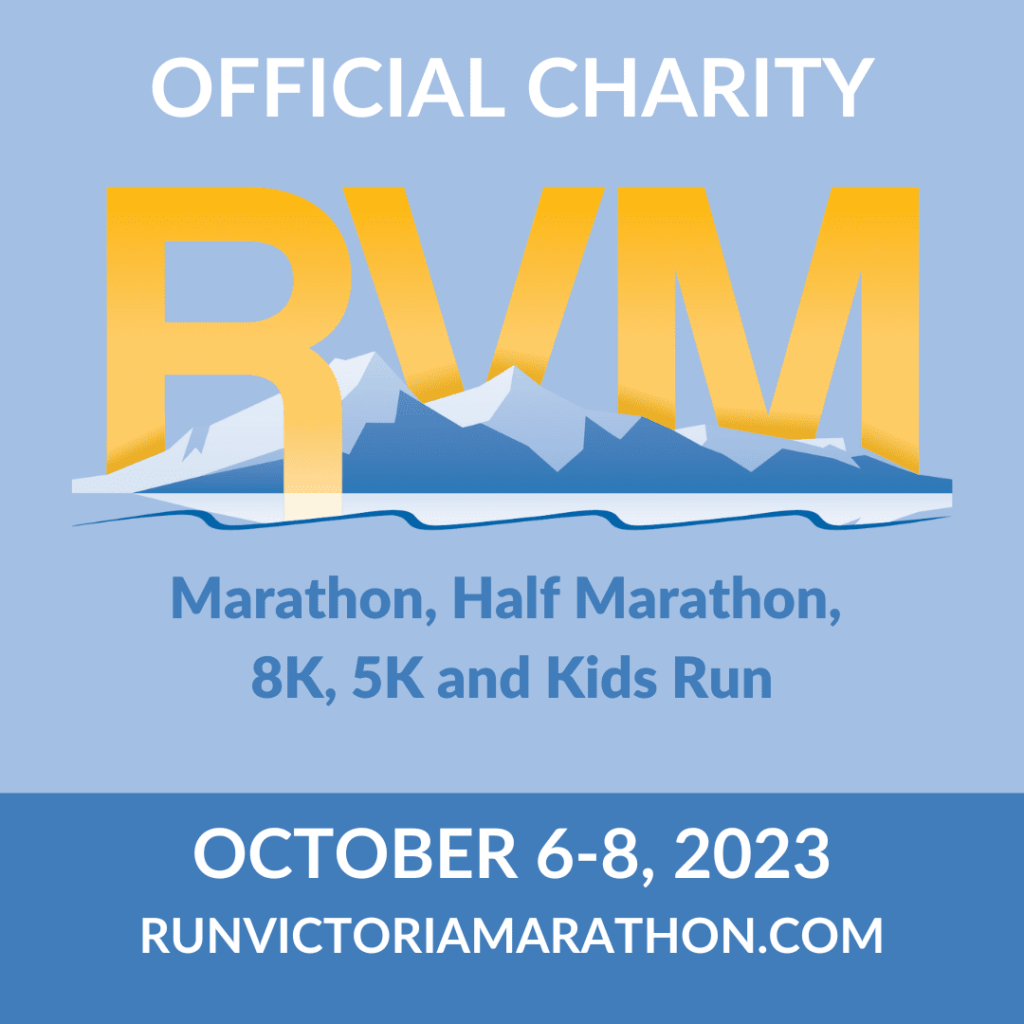 "We love the fact that charities are able to focus on what they do best and use our events as a platform to raise money and awareness," says Cathy Noel, GM & Race Director, RVM. "The Royal Victoria Marathon also wins as a result of charity participation as we are able to reach new participants and furthering our goal to provide the vehicle towards living a healthier life."
If you'd like to register to support Victoria Hospice by participating in marathon weekend events, register here. You can become a Victoria Hospice Ambassador to help spread the word about our participation in the event or volunteer on the Victoria Hospice team! Contact Raisa Frenette for more information.
Need a refresher and training, inspiration and motivation? The RVM National Participaction Community Challenge, sponsored by RVM and thetrackclub.ca will provide support whether you're aiming for the Kids Run, 5K, 8K, Half Marathon, or Marathon distance. The $15 fee goes directly to your charity of choice. Learn more about this training opportunity.