"I Iove to talk about my sweetheart and to honour her any chance I get," says Ray Mau of his wife Jan, who "transitioned to heaven" at Victoria Hospice on August 24th, 2019.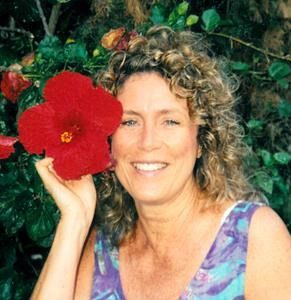 For several month now, Ray has been raising funds in Jan's honour to support the Music Therapy Program at Victoria Hospice. He says: "Jan grew up with music in her spirit and soul."
From an early age Jan sang in the church choir and played the organ. In her youth she twice won First Place in the Greater Victoria Music Festival. She majored in Voice Performance at university and later travelled with the Simpson Bible College choir across the States. When she settled again in Victoria, she continued her passion for singing by joining choirs such as the Amity Singers.
"We even sang each other songs during our wedding ceremony," says Ray. "There were guitars playing and lots of singing; we each had fragrant, tropical leis which made it very Hawaiian," says Ray who is originally from Maui, and spent many years in Kona, on the Big Island of Hawaii.
In fact, that is where Ray and Jan met. It was April 1987 and Jan had enrolled at University of the Nations Kona (UofNkona) for a short-term Crossroads Discipleship course which Ray, an alumni of UofNKona, was involved in establishing the foundation of UofNKona.
"The nurses there are angels. Every day I saw the compassion, the love and the care they gave to each and every person."

Ray on the nurses at Victoria Hospice
Ray says they had both been in previous relationships and neither were looking for a new partner. "I see this pasty white Canadian girl walk into the university Pavilion," recalls Ray, "and suddenly my eyes were open to see her." Jan's eyes were suddenly opened as well, to see me that very same night. Over the next few months they got to know each other at social gatherings but only went on three official dates during Jan's last week in Hawaii.
It was July 2,1987 and Ray realized there were only a few days left until Jan was to return to Victoria. After a dessert of Kona coffee mud pie, Ray felt he had a list of things to show her and do with her before she left Kona – the museum, the oldest church on the Big Island, his apartment, and take Jan to the beach. He declared to Jan the last item on his list: "May 14th, 1988 is the day I want to marry you." "If you come to Victoria in December I will give you my answer," she replied.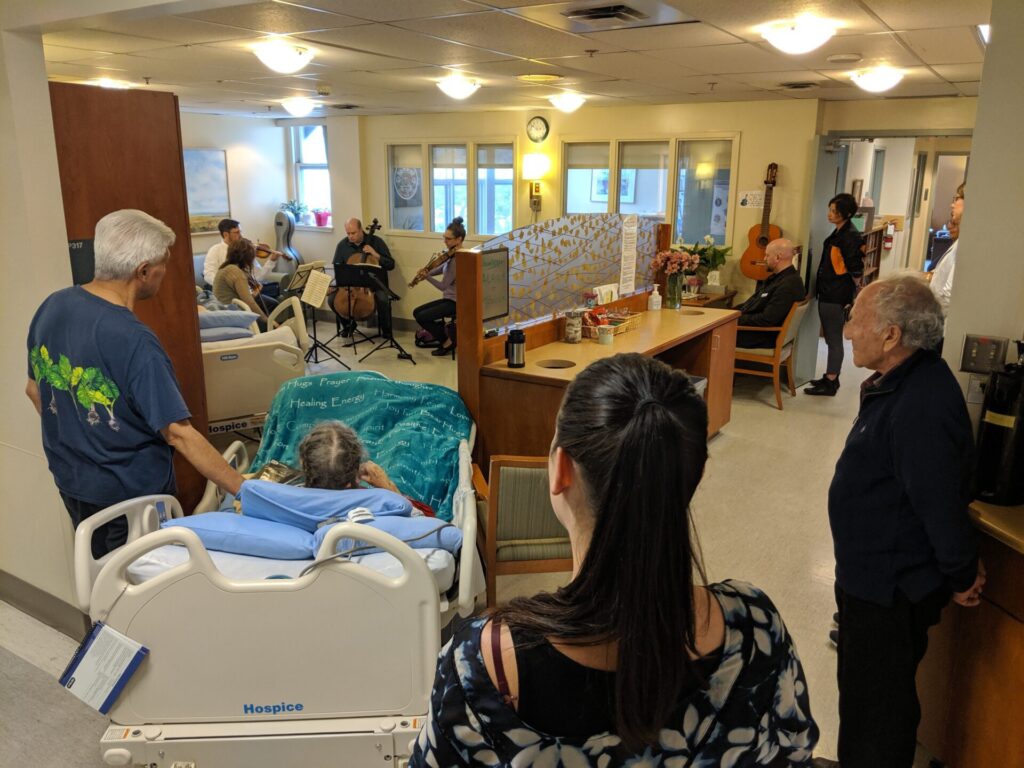 For the following six months, their romance blossomed across the Pacific by way of phone calls, letter-writing and messages recorded on cassette tapes. Ray visited his sweetheart in December, staying on a mattress on the cold concrete floor in the basement of her parent's home in Oaklands, on Roseberry Avenue. After ten days of freezing and being shuttled to meet all of Jan's family and friends, Ray asked Jan again: "Will you marry me?" "Yes, I will, Jan replied!" Exactly 40 days to the day, he officially moved to Victoria and, on May 14, 1988, his proposal of marriage to Jan on July 2, 1987 came true and they were married at Royal Oak Baptist Church. "The honeymoon of course is forever," says Ray.
Thirty years later, in 2017 Jan contracted bladder cancer which then turned into bone cancer. With Ray by her side, she spent her last 90 days 'this side of heaven' at Victoria Hospice on the third floor of the Richmond Pavilion, the very same place she was born on May 24, 1945; it used to be the maternity ward for the Royal Jubilee Hospital.
"We lived at Hospice for 90 days," says Ray. "The nurses there are angels. Every day I saw the compassion, the love and the care they gave to each and every person. There are not enough accolades in the world for them. Why do they give awards to Hollywood people? They should give them to nurses."
While at Hospice Jan and Ray talked about her desire to leave a legacy by helping to fund the Music Therapy Program at Victoria Hospice. Ray hopes his fundraiser will keep her memory alive and inspire others who are passionate about music to contribute to this therapeutic program for patients and their loved ones at the end of life.
---
Follow the link below to support music therapy at Victoria Hospice.