The Cycle of Life Tour donation duel is on!
Captains of the Victoria Hospice and Comox Valley Hospice Cycle of Life Tour teams will duel for donations in a Spinathon Saturday, May 28.
Representing Team Breaking Wind (Victoria), Captain Graham Hales takes on Comox Valley Hospice Society Team Cyclepaths Captain Raida Bolton in a competition to raise funds for their area hospice in eight hours.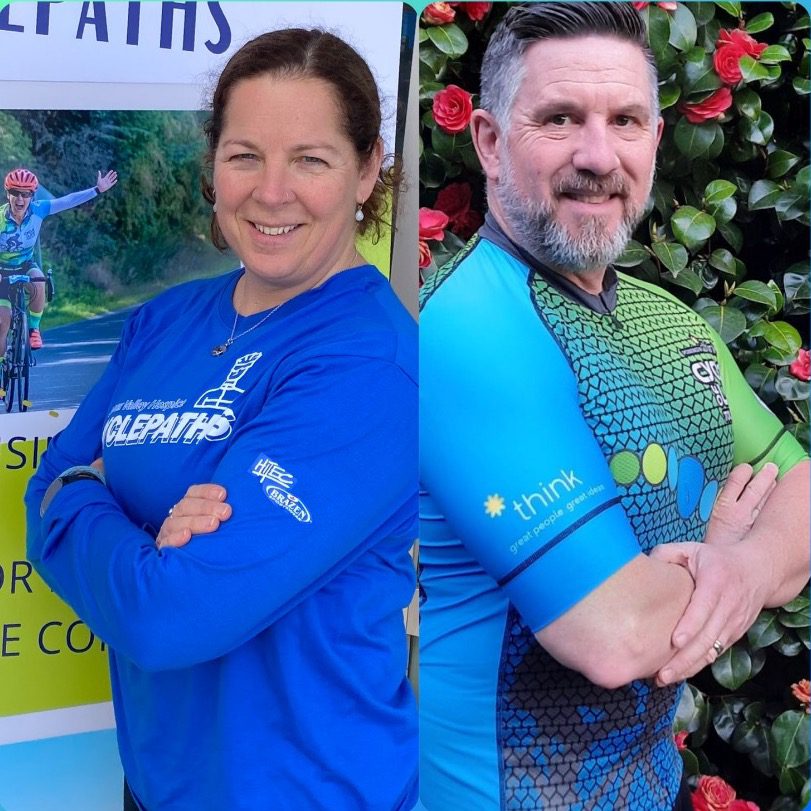 Pedalling to victory on stationary bikes at the Juan de Fuca Recreation Centre and at the Courtenay Canadian Tire, the captains will fill their fundraising coffers as part of their big ride for the Cycle of Life Tour July 16 and 17.
Powered by Think Communications, the Cycle of Life Tour keeps Vancouver Island hospice care in motion and has raised more than $1.2M since the tour started in 2011.
Visit the riders on site on May 28, or donate online at each team's fundraising page: Team Breaking Wind (Victoria) or Team Cyclepaths (Comox Valley).
Learn more about the Cycle of Life tour.